An easy vegan chocolate mousse (or chocolate pot) sweetened with dates. The most delicious chocolate dessert.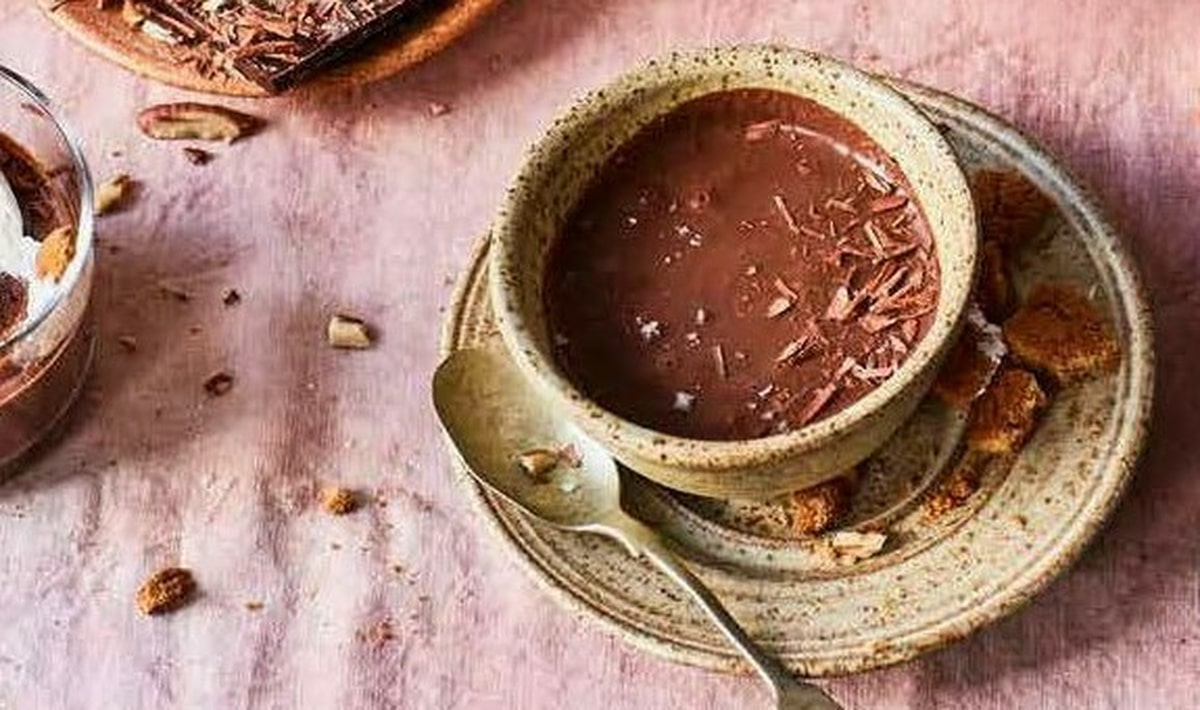 Looks good, doesn't it?
It's super simple to make too.
This easy vegan chocolate mousse will soon become your go-to dessert. Or should I call it a chocolate pot?
Heck, you know what I mean.
Jump to:
📖 Feel Good Cookbook
This recipe comes from Feel Good, a new cookbook from Melissa Hemsley.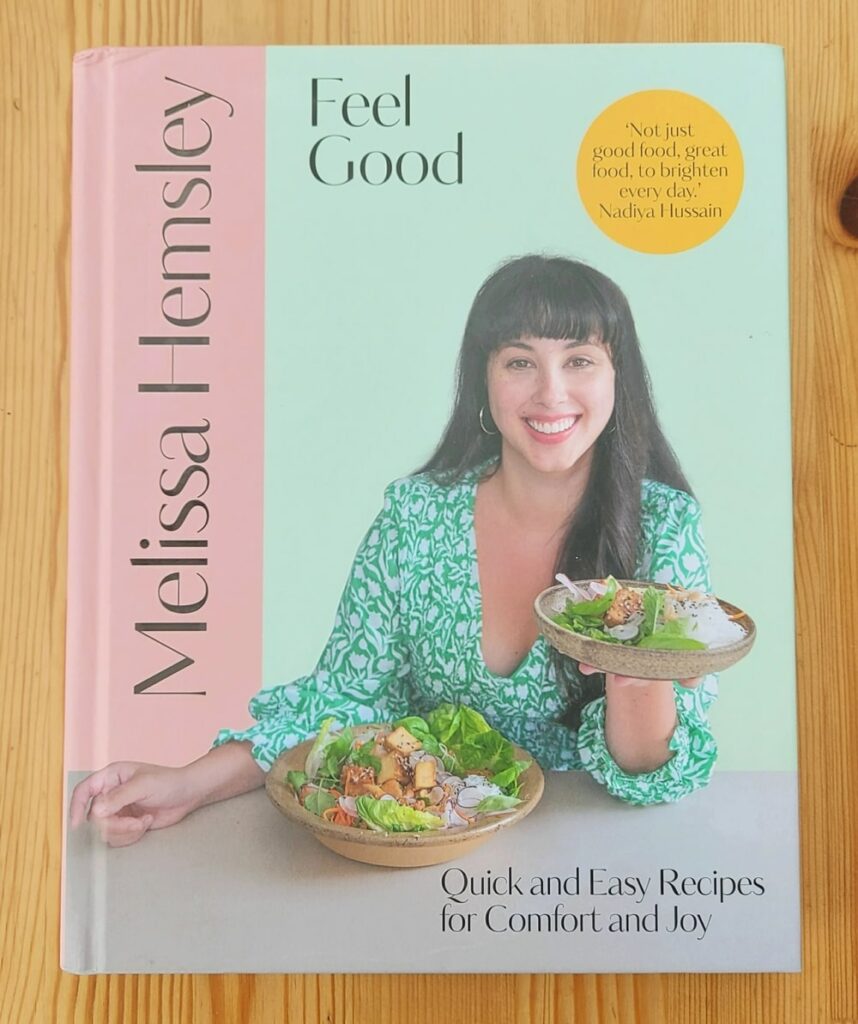 The cookbook is full of glorious full-page photos of the most delicious recipes.
They are not all vegan, but there are a good few in there, including these 3 ingredient chocolate pots.
It's all about easy food that will make you feel good.
Disclosure: I was sent this cookbook to review and given permission to share the recipe and photos.
📖 Chapters
Here's what you can expect:
Introduction
Breakfast & Brunch
Comforting Bowl Food
Lunchbox Heroes and Satisfying Salads
Pasta, Pulses, Noodles and Quinoa
Veg Powered and Plant-Based
Meat & Fish (with lots of veg too)
Stress-Free Sharing with Friends
Easy Puddings and Simple Snacks
Recipe Round-Ups
Easy Ways to Pump up the Flavour
Tips and Swaps for Vegan Friends
Go-To Sauces & Pickles
Cooks Notes
📋 Recipes to look out for
Here are a few of the recipes that caught my eye.
Creamy Mushroom & Spinach Pasta
Farinata (a flatbread, made from a savoury pancake mix)
Fried Halloumi (use vegan halloumi) & Chickpea Rainbow Salad (photo: top right)
One-Pot Sweet Potato & Spinach-Lentil Bake) photo: bottom right)
Sesame Noodle Salad with Quick-Pickled Cucumber (photo: top left)
Shawarma-Inspired Cauliflower & Sweet Potato Bowls (photo: bottom right)
Warm Potato & Watercress Salad with Asparagus
📋 Vegan cookbook recipes
As I said there are plenty of vegan recipes and those where you can just make a straight swap to vegan cheese or butter.
Vegan recipes = 32 recipes
Simple swaps to make it a vegan recipe = 33 recipes
Unsuitable recipes = 35 recipes
Total recipes = 100
There's also a page of swaps and tips for vegan versions of recipes.
📖 Cookbook details
Here's what you need to know if you fancy picking up a copy of this book.
Title: Feel Good
Author: Melissa Hemsley
Imprint: Ebury Press
Published: 19/05/2022
ISBN: 9781529109818
Length: 256 Pages
Dimensions: 252mm x 25mm x 197mm (Hardback)
RRP: £22.00
⭐ Credits
Chocolate Pot Photography by Lizzie Mayson. Recipe extracted from Feel Good by Melissa Hemsley (Ebury Press £22)
🍫 Three ingredient chocolate pots
These simple chocolate desserts are made with just 3 delicious ingredients.
The secret is to a good chocolate mousse recipe is to use good quality ingredients if you can.
Serve this dairy-free chocolate mousse in teacups, jam jars, or small glasses.
Although if you are serving them in glasses, make sure they are sturdy, so the glass doesn't crack as you add the hot ingredients.
For another easy chocolate treat try my easy vegan bounty bites.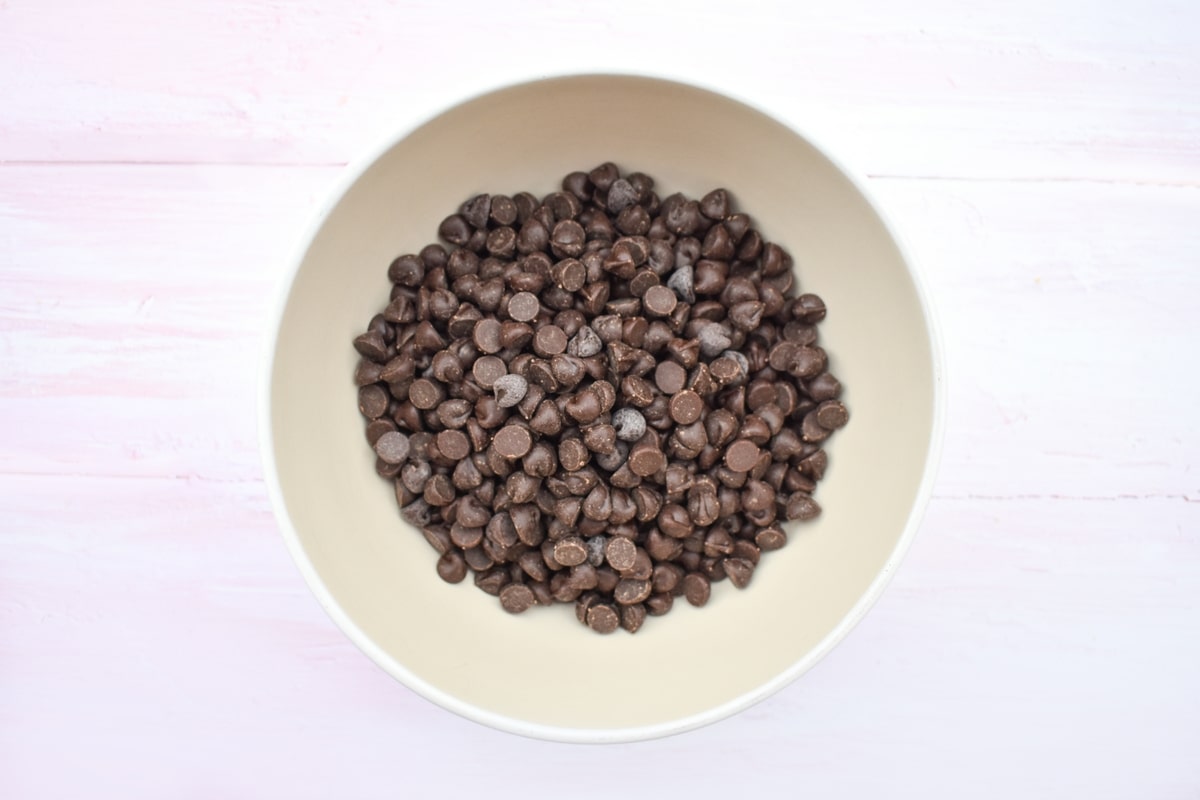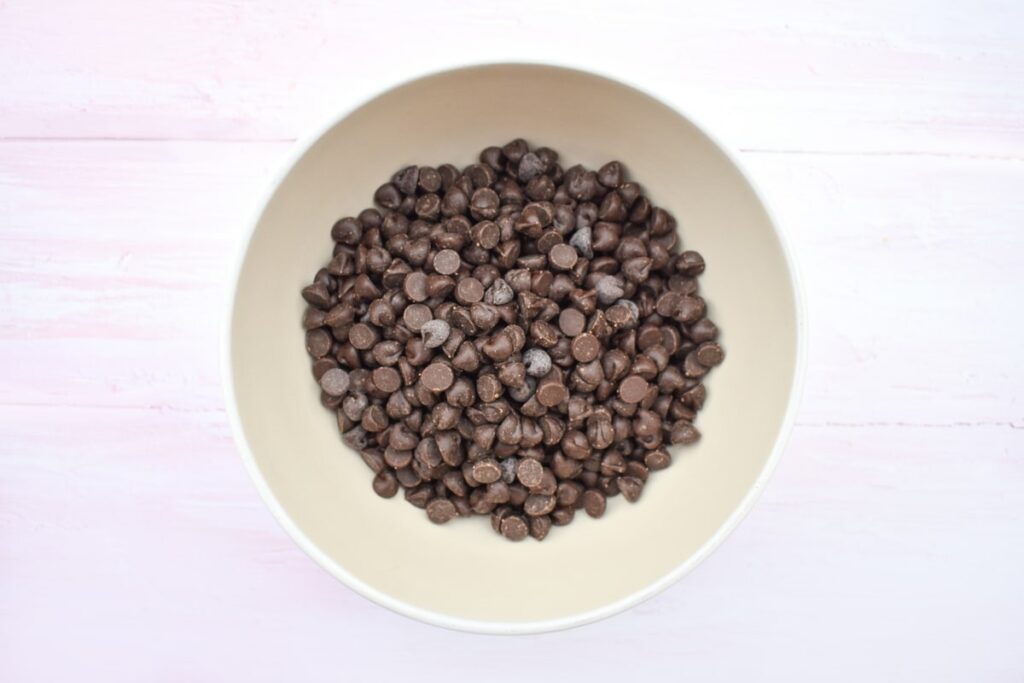 🍫 Dark Chocolate
Of course, the main ingredient in a chocolate vegan mousse is chocolate.
Melissa suggests a good quality dark chocolate.
As a vegan, the most important thing is if the chocolate is suitable for vegans, as many dark chocolate bars contain milk.
If you can find a good quality dark chocolate that's plant-based, then choose that or you could just use dairy-free dark chocolate chips.
💭 Medjool dates
Yes, you heard that right, I said dates.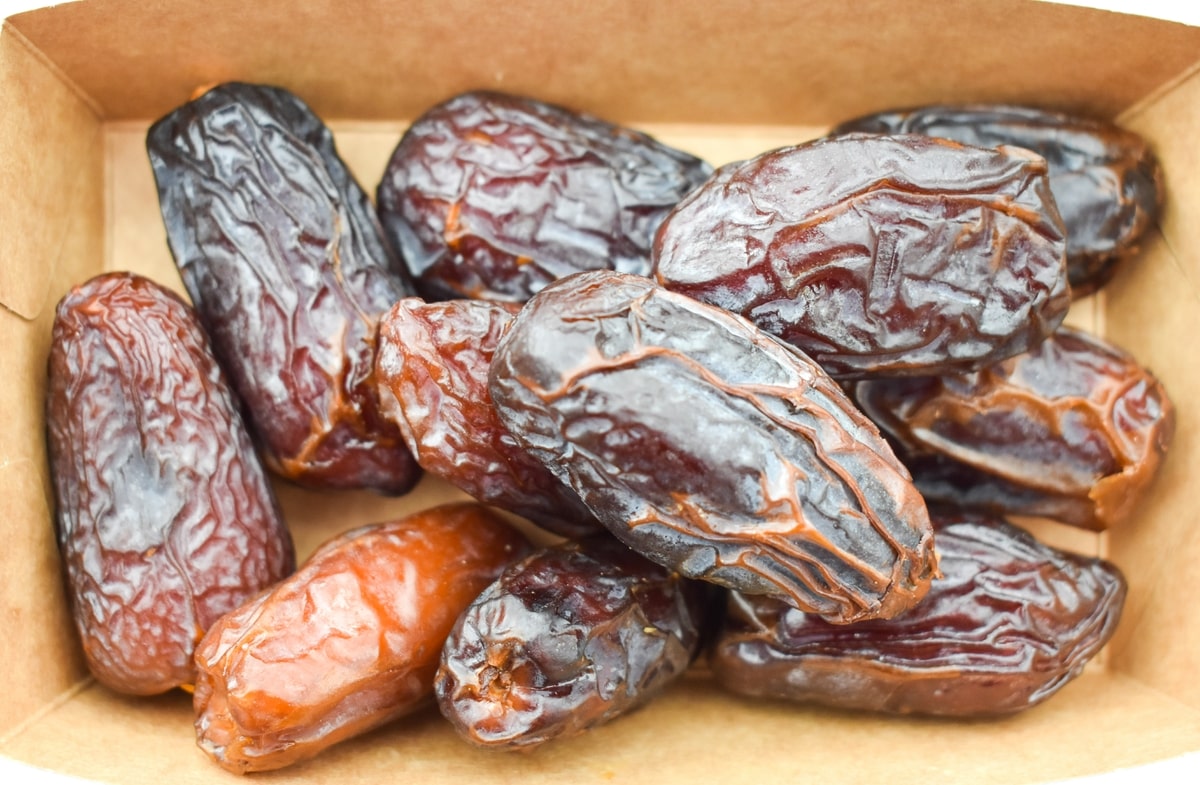 They add a natural sweetness and if you use Medjool dates you also get that wonderful caramel flavour in this 3 ingredient chocolate mousse.
🥛 Plant-based milk
The original recipe calls for nut milk, but as I buy oat milk, I use that instead.
You can use whatever type of milk you have in the fridge.
Melissa also says hazelnut milk works well, so I imagine vegan chocolate milk would work well too.
🍊 Christmas chocolate mousse
You can teak this recipe to make it perfect as a Christmas dessert.
Just add:
Orange Extract
Orange Zest
Nutmeg
If you are looking for another easy mousse try this quick vegan raspberry mousse. So yummy!
🍒 Chocolate mousse toppings
Here are a few ideas for toppings to make this vegan dessert extra special.
Cherries - add pitted half cherries, whipped vegan cream and grated chocolate.
Coconut - top with a dollop of vegan Greek yoghurt mixed with desiccated coconut.
Nuts - top with whipped vegan cream and chopped nuts.
Raspberries - top with raspberries.
Whipped Cream - top with a dollop of whipped vegan cream topped with flakes of dark chocolate.
Scroll down for a full printable recipe.
🍽 Equipment
This is a super simple recipe, but you do need some kitchen kit.
Blender - or food processor to blend the mousse
Pan - to heat the milk (or a jug in the microwave)
Knife - and chopping board
Glasses - or ramekins to serve the chocolate mousse in
💭 Storing vegan chocolate pots
These vegan chocolate desserts can be kept in the fridge for 3-4 days.
If you are adding vegan whipped cream, add it when you serve them.
💭 Top tips
My top tip is to store and serve them in clean jam jars as they have airtight lids.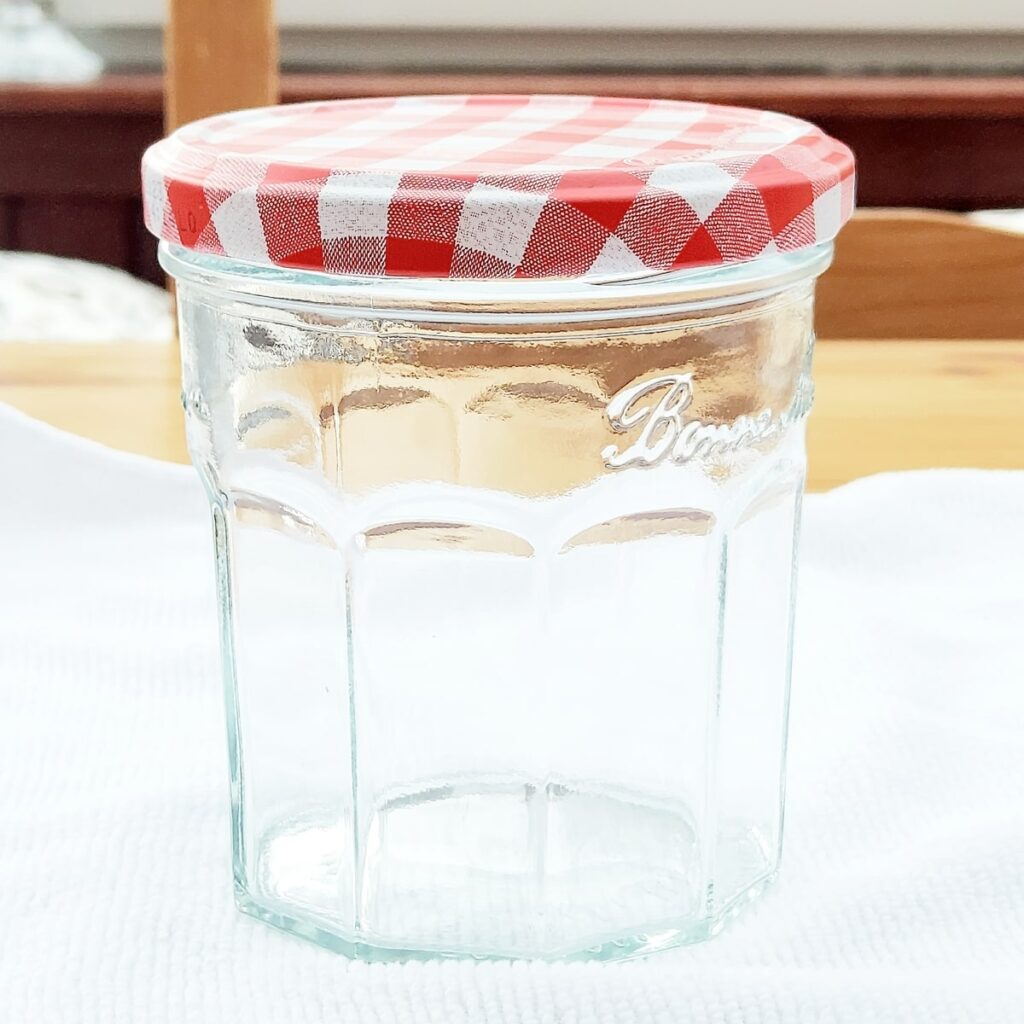 I like to use Bonne Maman jam jars.
The jam is lush, the empty jars clean well and the labels just slide off beautifully when soaked.
They also have those gorgeous red checked lids.
I use those jars for everything!
🍨 More vegan desserts
Here are a few more easy vegan desserts for you to try.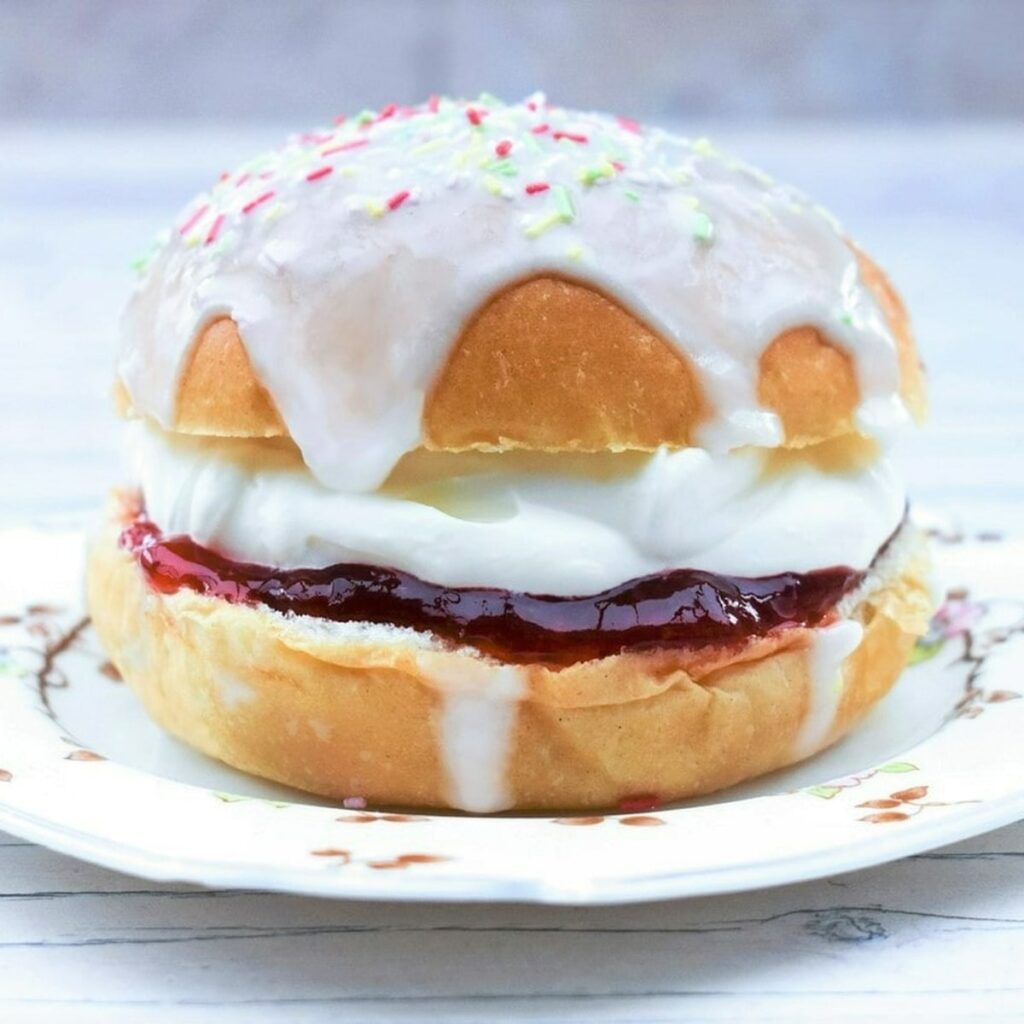 Also check out my other Cakes, Bakes & Dessert Recipes.
📋 Want new recipes delivered to your inbox?
Also, sign up for my Tinned Tomatoes newsletter for a selection of recipes delivered to your inbox each week or sign up for my email updates and don't miss out on the latest recipe.
Check your spam folder if they don't arrive, I share a new recipe on each of my blogs every week.
⭐ Pin it for later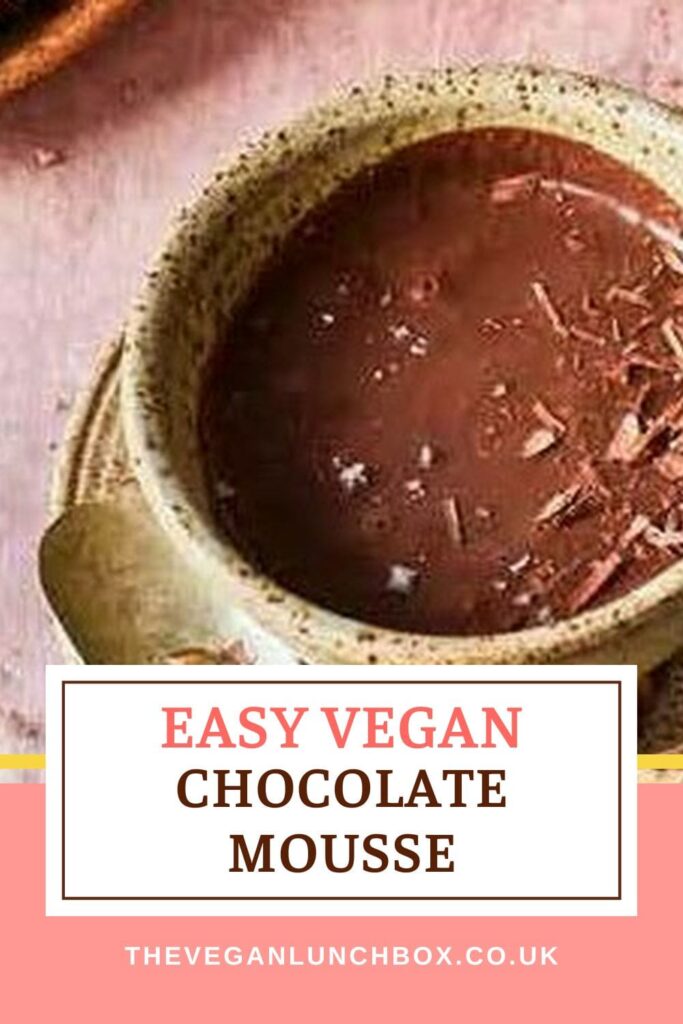 Follow me on Pinterest, Facebook, Twitter and Instagram.
🥦 Living on the Veg
Once you've signed up for my newsletters and followed me on social media, why not join my Facebook group Living on the Veg?
Such a friendly community with lots of recipes and chat. I'm in there every day chatting. It's such a nice place to spend time.
📖 Recipe
Easy Vegan Chocolate Mousse or Chocolate Pot with Dates
An easy vegan chocolate mousse (or chocolate pot) sweetened with dates. The most delicious chocolate dessert.
Ingredients
180

g

medjool dates

(10 large dates)

250

ml

nut milk

(or whatever milk you buy)

160

g

dark chocolate

(or chocolate chips)

1

pinch

salt
Instructions
Roughly tear the dates, discarding the pits and soak in just boiled water for 10 minutes. This will help to soften them.

Heat up the nut milk in a pan (or in a jug in the micrwave) and set aside.

Finely slice some dark chocolate for decoration (or set some choc chips aside) with a knife, you want about 2 tablespoons of shaved chocolate.

Chop the rest of the chocolate and add to a blender or food processor, then pour over the hot nut milk. Drain the soft dates and add them and the salt, then carefully blend until smooth.

Divide the mixture between 6 glasses, ramekins or jam jars and chill in the fridge for at least 4 hours until set. Cover them if you are keeping them in the fridge for longer.

To serve scatter over the chocolate shavings and any other toppings you like.
Notes
You can use dark chocolate chips instead of dark chocolate.
You can use your regular milk.
You can use another type of date but you won't get that toffee-like flavour.
Jam jars are great for storing these in the fridge, covered.
If you are serving these with whipped vegan cream, don't add it until you are just about o serve them. Store them in the fridge without cream.
For a Christmas dessert you could add orange extract, orange zest and nutmeg.
Nutrition
Serving:
1
dessert pot
Calories:
247
kcal
Carbohydrates:
35
g
Protein:
3
g
Fat:
12
g
Saturated Fat:
7
g
Polyunsaturated Fat:
0.3
g
Monounsaturated Fat:
4
g
Trans Fat:
0.01
g
Cholesterol:
1
mg
Sodium:
40
mg
Potassium:
399
mg
Fiber:
5
g
Sugar:
26
g
Vitamin A:
55
IU
Calcium:
39
mg
Iron:
3
mg