The ultimate guide to air fryer vegetables. Want to air-fry veggies? You'll find the recipe and air fryer tips here.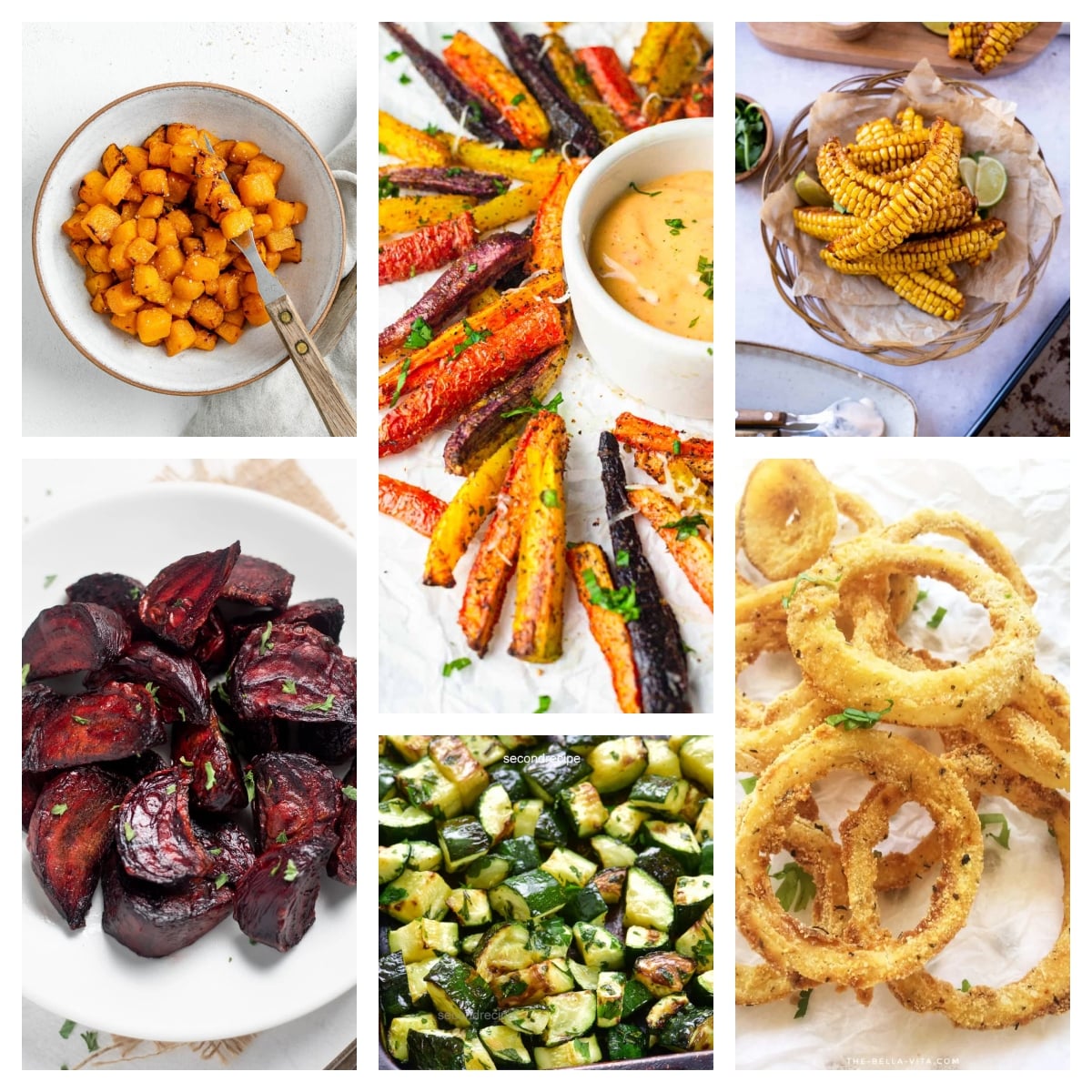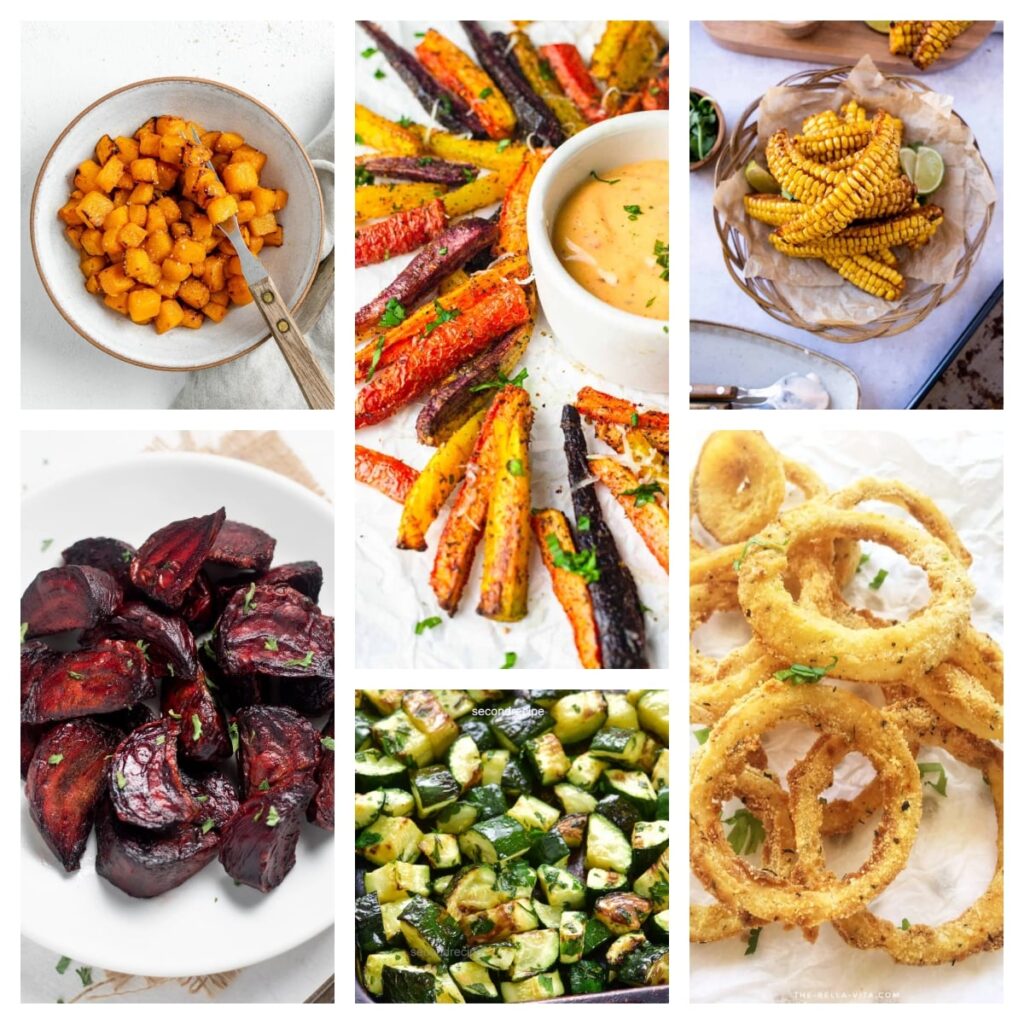 👩🏻‍🍳 Why air fry vegetables?
There are a few good reasons why air-frying vegetables is a great idea.
Quicker - faster than oven roasting
Less oil - you can air fry with no oil or just a light spray of oil
Crisps - the air fryer can crisp vegetables if you want it to, or you can steam the vegetables by adding some water to a dish under the veg
Cheaper - cheaper to run than an oven and the vegetables cook quicker
🥦 Can you air fry frozen vegetables?
Both fresh and frozen vegetables can be cooked in an air fryer.
Frozen vegetables can be cooked from frozen in an air fryer, there's no need to defrost them first.
🥕 Do you have to add oil when air frying vegetables?
It's your choice whether you add oil when cooking vegetables in the air fryer.
You can air fry veg with no oil.
Alternatively, you can spray a little oil on the vegetables, which is the most common method.
For crispy vegetables, you can toss in oil and seasoning or spices, like you do when you roast veg in the oven.
It's a personal choice.
🥬 Are there any vegetables you can't air fry?
There aren't really any vegetables that can't be air fried, although some vegetables need to be kept an eye on when cooking.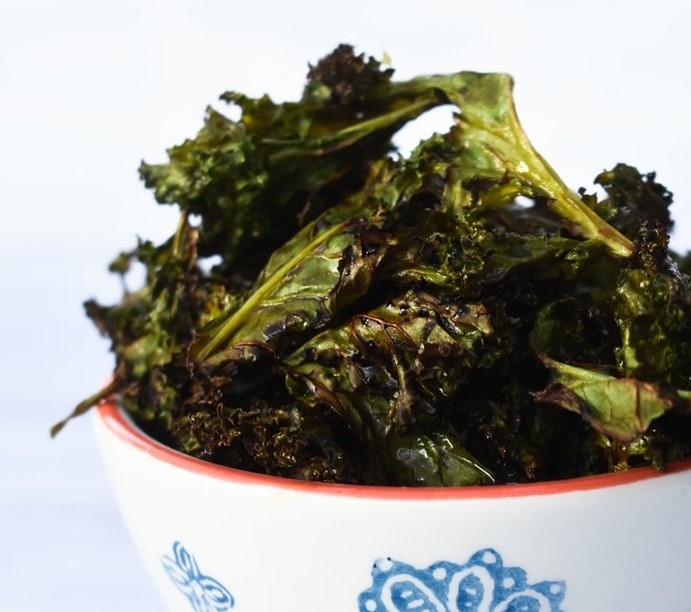 Keep an eye on leaves like spinach and kale as they can burn quickly.
Also, keep an eye when cooking tenderstem broccoli as it can overcook and become bitter easily.
⭐ Which type of air fryer is best?
Most people have air fryers with a drawer, but you can also buy air fryers with shelves.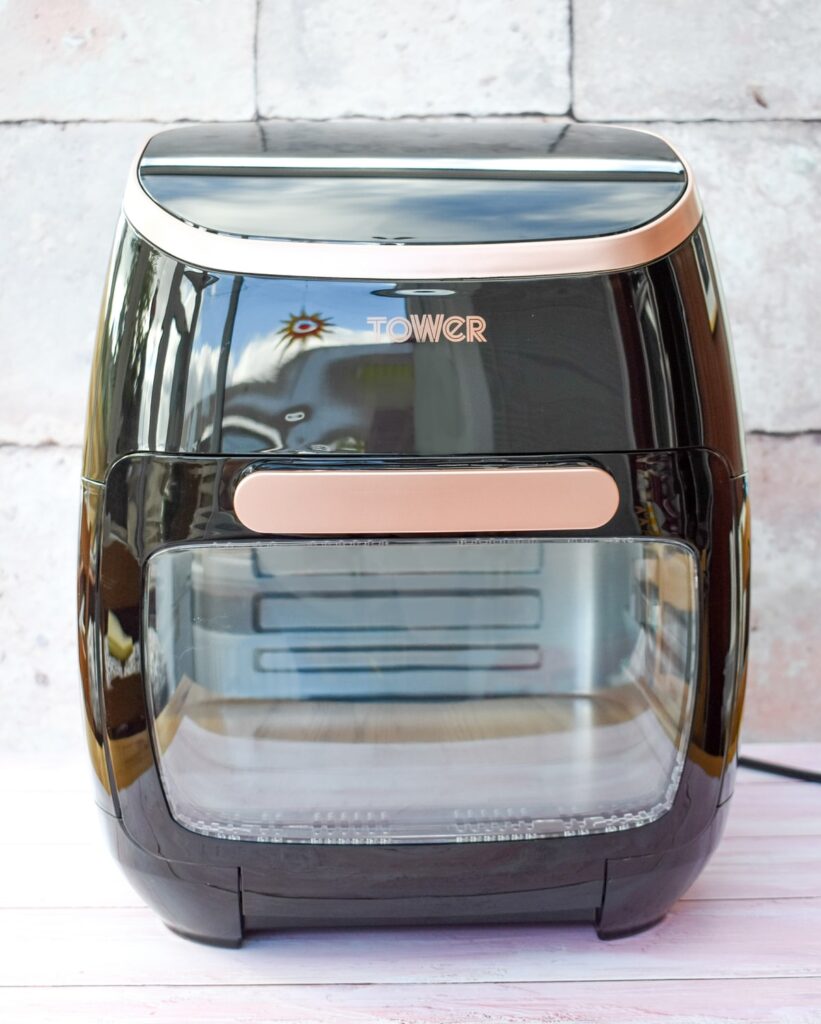 They also come in different sizes, but this is more to do with how many people you are cooking for, so do take it into consideration.
I've used both the drawer and shelf-type air fryer and I have to say I prefer the shelves.
You can see in the glass door while food cooks and you can separate different foods on the different shelves.
It's easy to clean too. Just down the inside and pop the mesh shelves in the dishwasher or a basin of soapy water to wash,
You can also use any appropriately sized baking or oven dishes for recipes with cakes, bakes, puddings, stews and sauces.
You can tell I'm a big fan!
However, it is a personal choice and many people love the drawer-style air fryers.
Here is a guide to air fryers by the Good Housekeeping Institute. My air fryer (Tower 5 in 1) isn't on the list, but I highly recommend it.
💭 Air fryer tips
Before cooking vegetables in an air fryer, check out these tips.
Don't overcrowd the shelf or basket - you want to lay vegetables or whatever you are cooking in a single layer with a bit of space between to allow the air to flow.
Flip - flip food during cooking to allow both sides to cook evenly
Line it - if you have a shelf-style air fryer, line the bottom tray with foil for easy clean-up. If you have a drawer-style fryer, you can buy paper inserts.
Steam - you can steam food in the air fyer, by placing a dish of water under food cooking on a shelf.
Remember it's quick - an air fryer cooks faster than the oven so remember to reduce the cook time and keep an eye on cooking food.
Preheat - like an oven, you can preheat an air fryer.
Hot at the top - remember the top of the air fryer is hotter, so be aware of positioning. You may need to rotate layers of food on different shelves.
Check out my vegan air fryer recipes in my recipe index for more ideas from meals and snacks to cakes and bakes including these crispy Italian chickpeas.
📋 Air fryer vegetable recipes
Scroll down to find easy air fryer recipes with nearly every vegetable you can think of. Click on the title or 'get the recipe' button for the recipe.
Remember to bookmark this page for later.
⭐ Save recipes for free!
Hit the heart (look to the right) to save this and other recipes.

Once logged in, you can save your favourite recipes and access them by hitting the heart on any of my recipes or going to grow.me where they will be stored for you for free.
I use this website and can highly recommend them.
6. Okra (from frozen)
⭐ Pin it for later
Also, join my Facebook group Living on the Veg. It's a very friendly community with lots of recipes and chat. I'm in there every day chatting to group members.
Remember and say hi. I'm always happy to chat and answer questions.
(zucchini)
⭐ Want recipes delivered to your inbox?
Sign up for my Tinned Tomatoes newsletter for a selection of recipes delivered to your inbox each week and new recipes sent out when they are published. Check your spam folder if they don't arrive.
Sign up for my Vegan Lunch Box newsletter for lunch ideas and recipes straight to your inbox when they are published.
Thanks to all the blogs who gave me permission to use a photo and link to their gorgeous recipes.
I hope you leave with lots of inspiration.