Looking for a hearty lunch? Try a tasty Lebanese falafel wrap made with flatbread & dressed in tahini dressing for a taste of the Middle East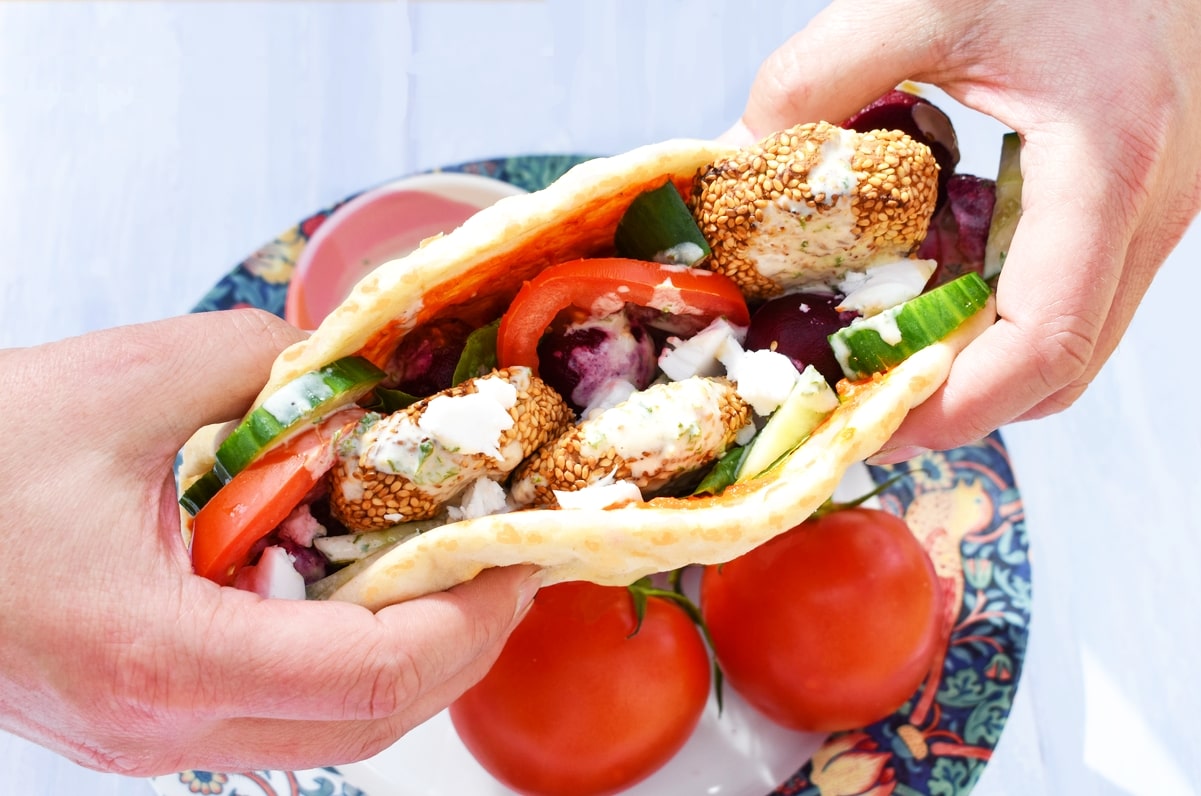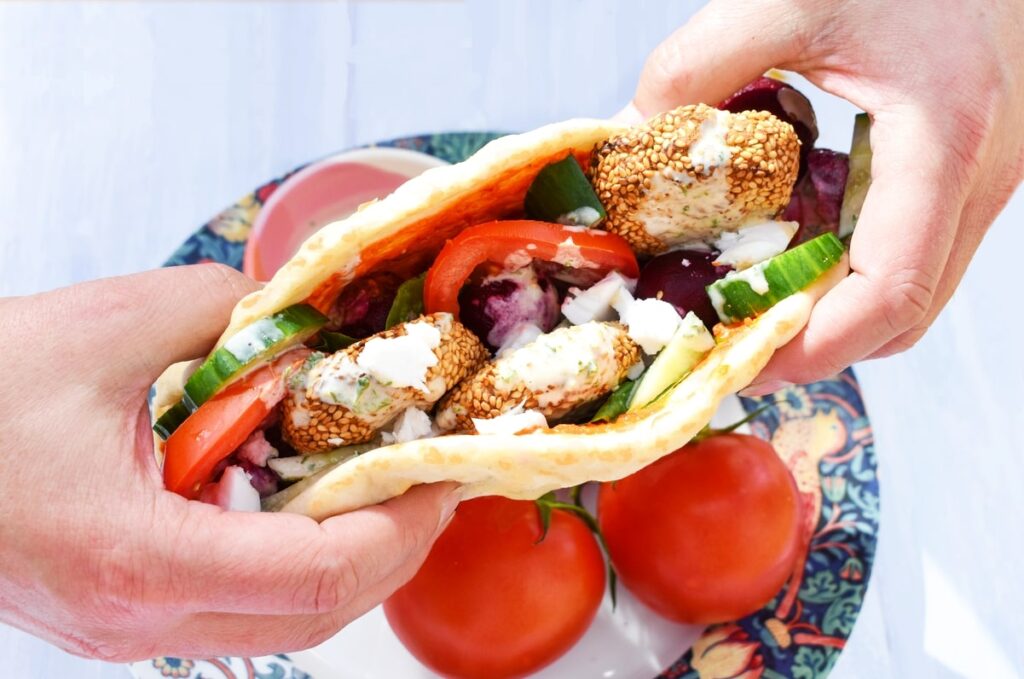 Lebanese food has to be a real favourite of mine and I am often inspired by their dishes and flavours.
My latest sandwich, or should I say wrap, has all the flavours of Lebanon cuisine, with falafel, a flavoursone dip, salad, a creamy tahini dressing and the option of adding vegan feta to give that creamy but salty flavour of labneh.
A wee taste of Middle Eastern street food, but healthy fast food.
Just lush!
Jump to:
🌯 Vegan flatbread
Flatbread makes a really hearty sandwich or wrap and are traditional in the Middle East (called taboon), but many are not vegan, so you do have to be aware of that.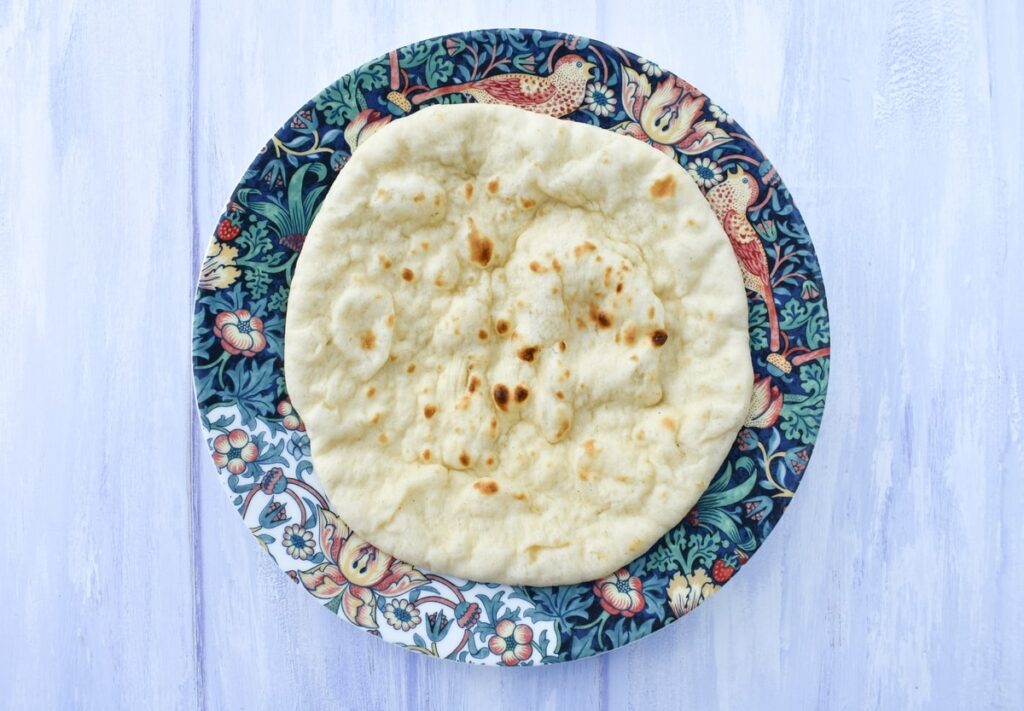 Of course, you could make your own.
I found some vegan flatbreads, that were rather nice in Tesco. Not in the bread aislie, but next to the Mexican food, where they have a Mediterranean section.
A good buy!
🥙 What else can you use as wraps?
Here are a few other wrap ideas.
Large flour tortillas - wheat, white or flavoured
Naan bread - just make sure it's vegan
Pitta bread - a falafel pita is so delicious too
👩🏻‍🍳 Homemade or shop bought falafel?
Homemade falafel is always good, but shop-bought is really convenient and not too bad if you are bringing in other flavours and textures, like in this falafel wrap.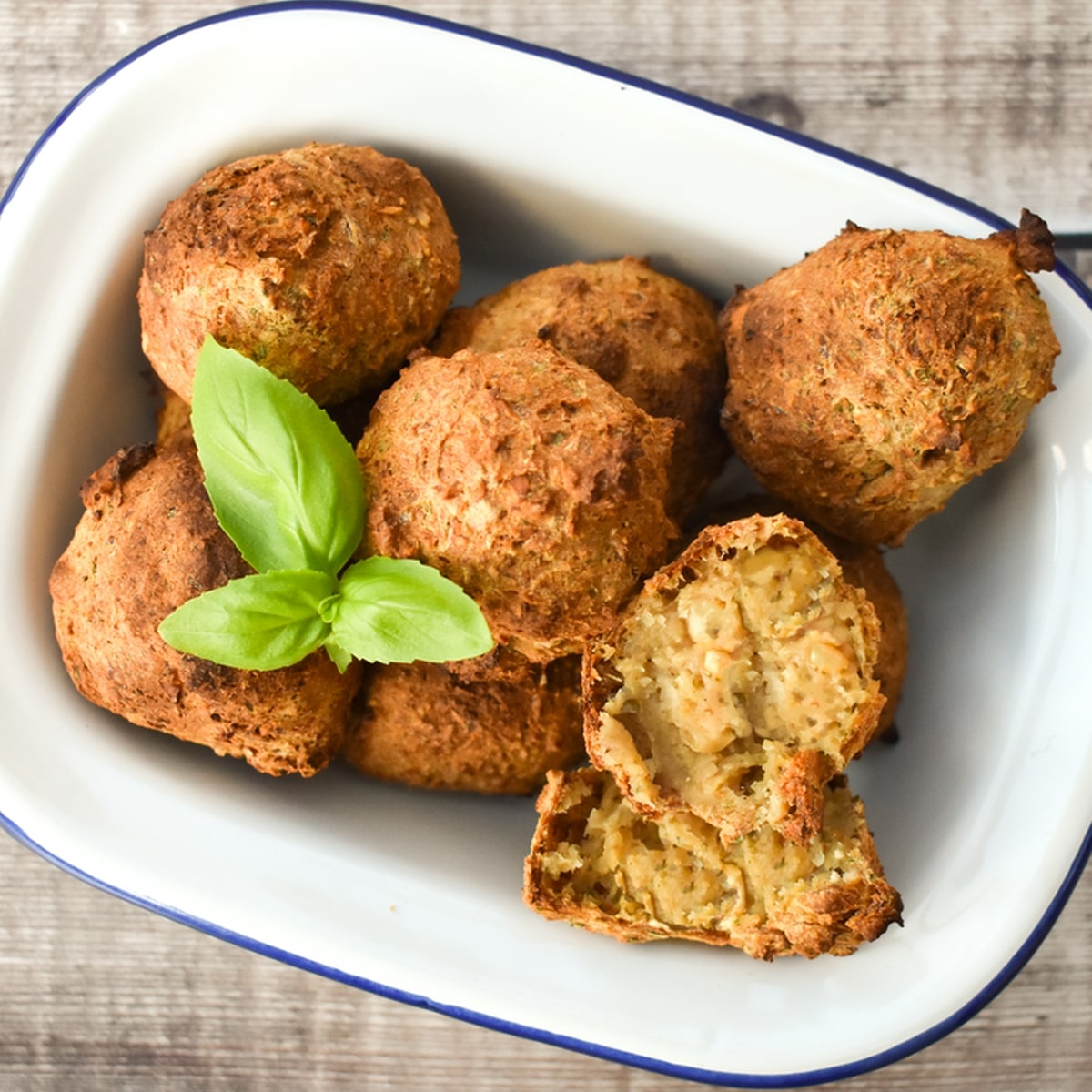 Falafel is super easy to make at home and you don't need many ingredients.
If you fancy having a go at making them, try my green edamame & pea falafel, my oil-free falafel, my white bean falafel with sesame seeds or my kidney bean falafel.
They can all be deep or shallowed fried, which would be the traditional way of cooking falafel, but you can also oven bake them or roast them in the air fryer.
Each type would be fabulous in this vegan falafel wrap.
💭 How to make shop bought falafel better?
Shop bought falafel is convenient but can be a bit meh!
Perk it up, by either shallow frying it in a little oil until hot crisp and delicous or spray with a little oil and crisp up in an oven or air fryer.
My favourite method is air fryer falafel. Less oil, less time and nice and crisp.
Have an air fryer or thinking of getting one (they are amazing by the way), then check out my air fryer recipes.
📋 Lebanese falafel wrap ingredients
Here are the simple ingredients to make this falafel wrap recipe.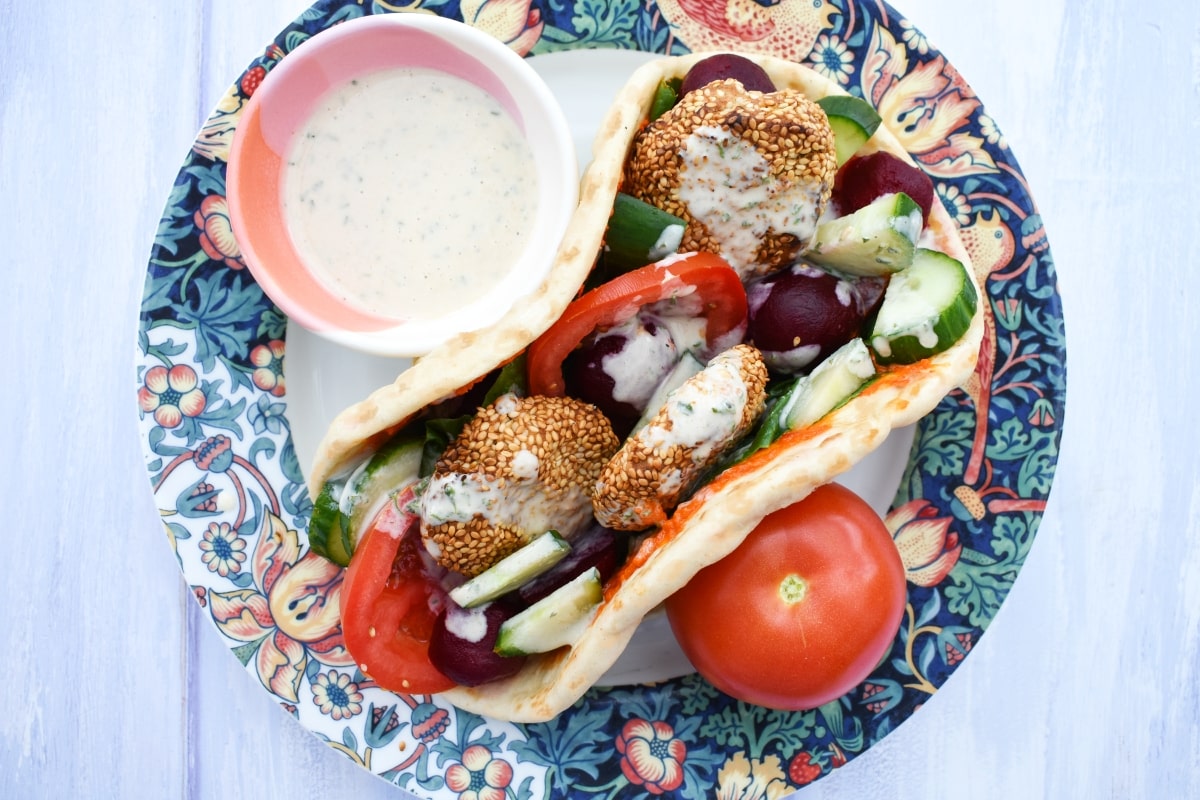 flatbread - or a tortilla wrap or pita
dip - used as a tasty spread (see recipe card)
falafel - shop bought or homemade
salad leaves - I used large baby gem lettuce, but you can use any lettuce or spinach
salad vegetables
baby beets - pickled or plain
Lebanese dressing
🥗 Pile that salad on
There's plenty of salad in this falafel wrapper, giving lots of flavour, texture and crunch.
I added lettuce, cucumber, tomato, baby beets (pickled), but there are lots of options.
Lebanese salad & vegetables
Here are some vegetables traditionally used in Lebanese cooking you could include in your veg falafel wrap.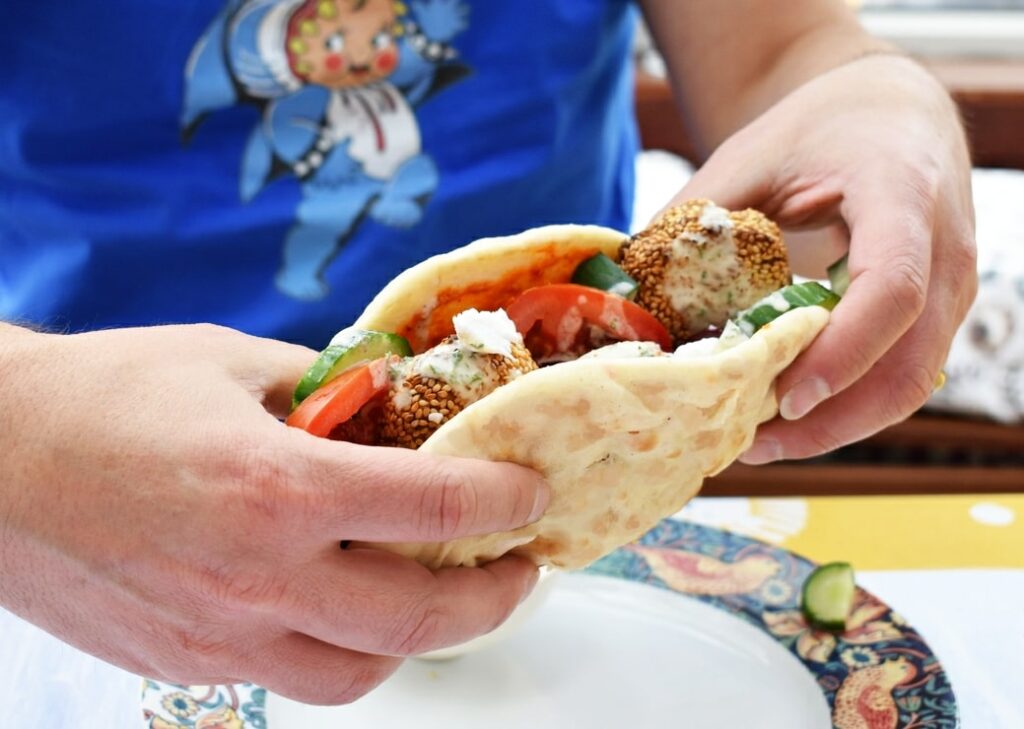 Choose 2 or 3 for that authentic flavour.
Aubergine - eggplant, roasted
Beetroot - grated or sliced
Cabbage - shredded
Carrots - grated
Chard - shredded
Cucumber - sliced
Mint - chopped
Onions - finely sliced
Parsley - chopped
Spinach - chopped
Squash - roasted in cubes
Tomatoes - sliced
Also, try it with a layer or homemade pickled cabbage. It's super easy to make and it has a good crunch and lots of flavour.
🥣 Middle Eastern dip
To give that authentic Middle Eastern flavour, I added a red pepper paste to the wrap before adding all the salad and falafel.
I couldn't find a Middle Eastern red pepper dip, so I used a red pepper tapenade which is similar with that rich and smoky roast pepper flavour.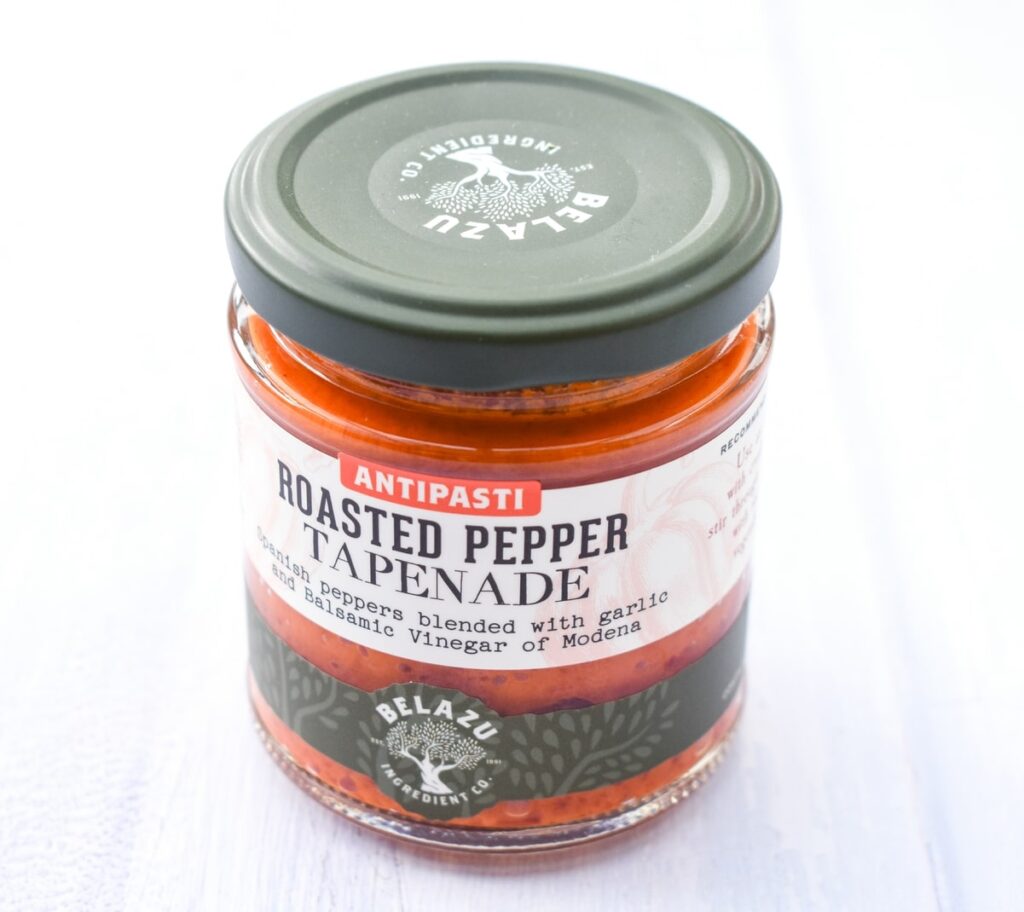 It gives a real punch of flavour.
Here are a few more dips or sauces you could use to spread on your flatbread.
Baba Ghanoush - a dip made with roasted and mashed aubergine (eggplant), lemon, tahini and garlic
Hummus - try my easy hummus recipe
Labneh - strained yoghurt with a little salt, that is like a soft cheese
Mutabal - an aubergine dip made with tahini, yoghurt and lemon juice (try this vegan mutabal recipe)
Tahini paste - comes ready to use in jars
Toum - a garlic paste mixed with olive oil
Yoghurt - vegan yoghurt mixed with mint or parsley
🥫 What is tahini?
Tahini is a paste made from ground sesame seeds.
🥛 Tahini dressing
I finished off the wrap with a generous drizzle of tahini dressing.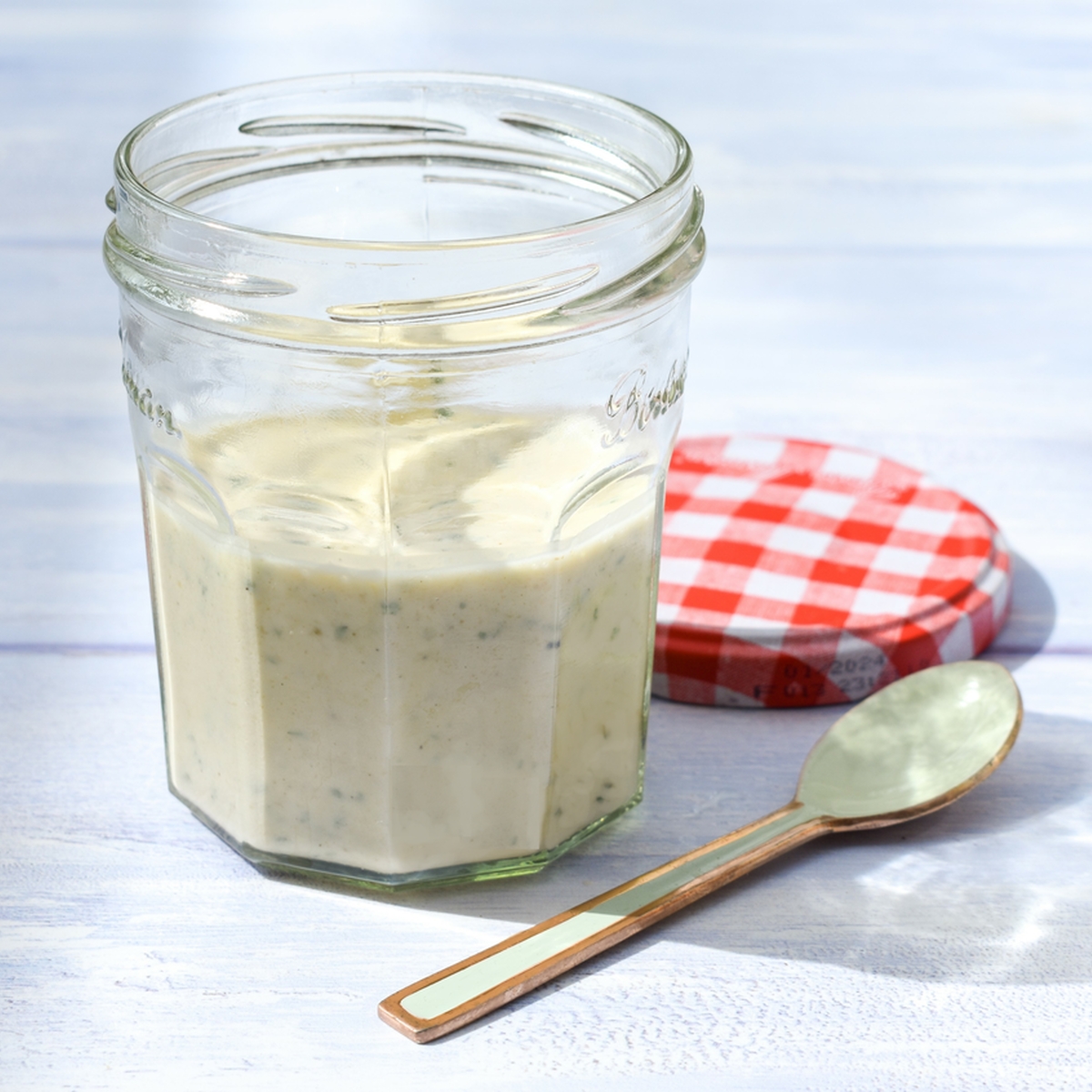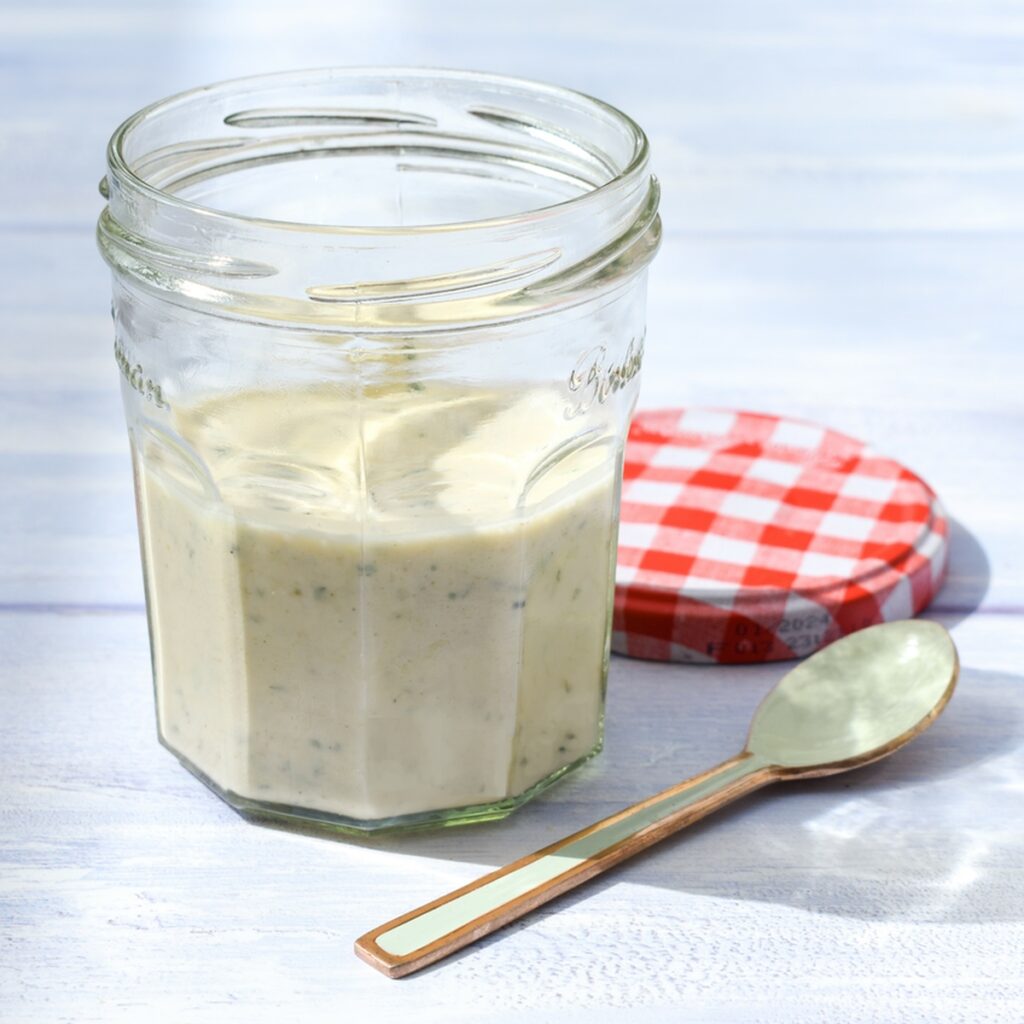 I have to say it totally makes this Lebanese falafel sandwich something very special.
You can buy a tahini dressing, but it's super easy and quick to make at home.
Try my creamy tahini dressing which also makes the perfect tahini sauce for dunking falafel and vegetable sticks.
🥛 Other vegan dips and dressings
Here are a few more dips and dressings that would work well drizzled over these falafel kebabs.
For more dip ideas, check out my dip, dressing and sauces page which is full of easy and delicious recipes.
🥄 Other delicious Middle Eastern toppings
You could also grill some vegan halloumi and make this a falafel halloumi wrap, which is even more hearty and droolworthy.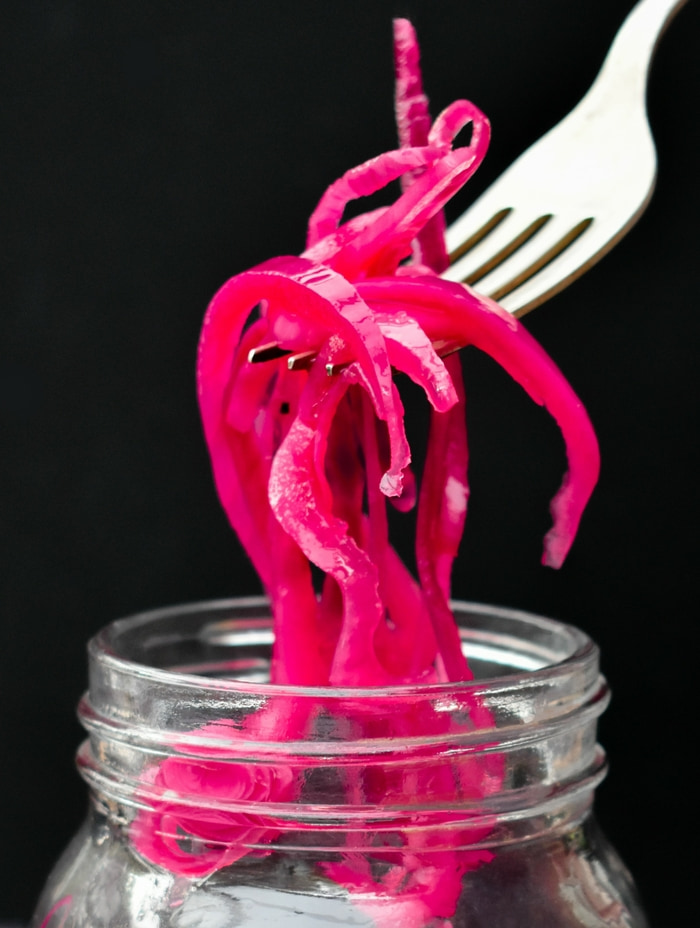 Vegan labneh or feta would also be a good topping.
Or why not add some pickled vegetables for a bit of zing?
These are usually made with turnips (not Scottish turnips which are big hairy beasts, but the small baby variety) or red onions.
Want to make your own? Try my easy 10 minute pickled onions.
💭 Falafel & Wrap FAQs
Here are a couple of tips.
Should a falafel wrap be hot or cold?
A falafel wrap is much better served hot or at the very least warm, which brings out the flavours and contrasts with the cold, crisp salad and dressing.
Should falafel be served hot?
Always. Falafel is at it's best when hot and crispy and even better if it's freshly made. If it's not reheat until hot and crisp for the best results.
Also, check out my guide to wraps 50 BEST Vegan Lunch Wraps & Easy FIlling Ideas.
⭐ Hit the heart (NEW)
Have you seen the little heart?

Hit it to like the recipe.
Or hit the molecule-like symbol beside it, to save your favourite recipes or share them.
🌯 More vegan wraps to try
Here are a few more vegan wraps you might like to try next.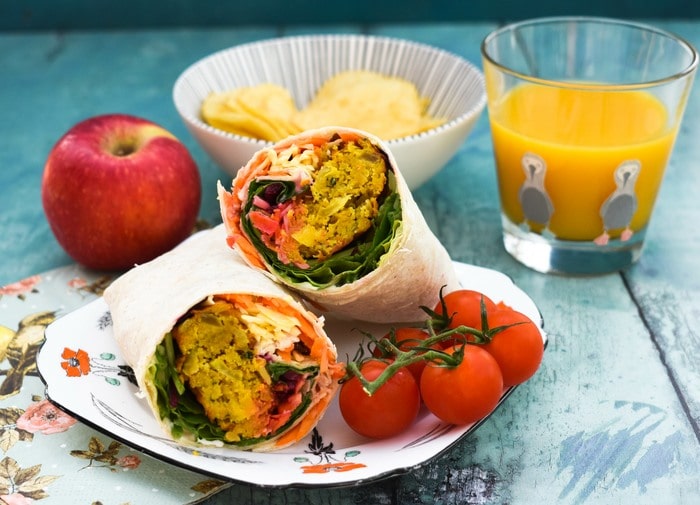 📖 Recipe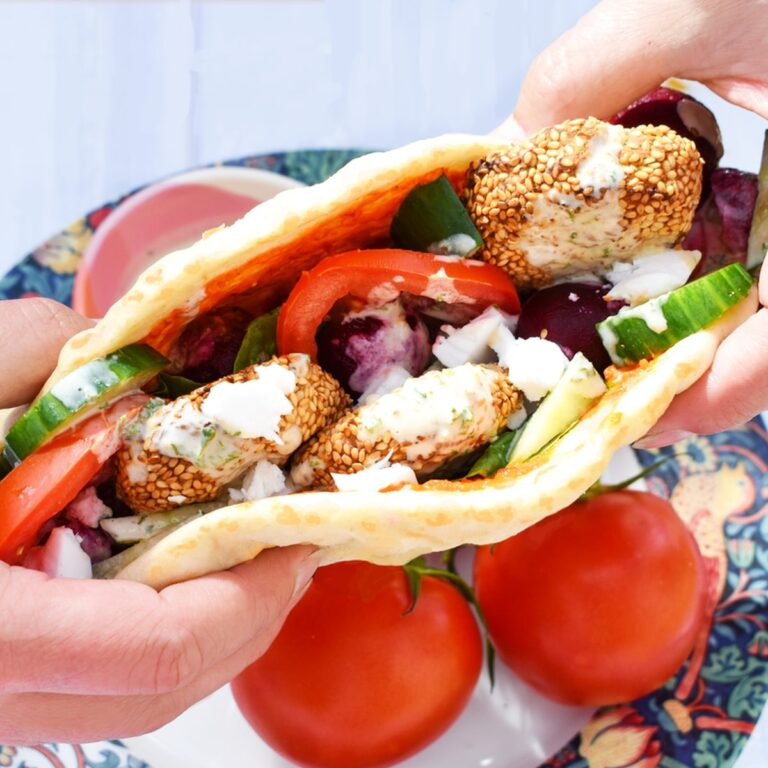 Lebanese Falafel Wrap with Tahini Dressing
Looking for a hearty lunch? Try a tasty Lebanese falafel wrap made with flatbread & dressed in tahini dressing for a taste of the Middle East
Ingredients
1

flatbread

(or flour tortilla or pitta bread)

1 ½

tablespooms

red pepper paste

2

large

baby gem lettuce leaves

(or other salad leaves)

½

large

tomato

(sliced)

4

slices

cucumber

4

baby beets

(pickled or plain ) halved or sliced if large

3

falafel

½

slice

vegan feta

3

teaspoons

tahini dressing
Instructions
Heat your flatbread in a dry pan (you can add a little oil) or in an air fryer, in a oven or under a grill (broiler). You just want to warm it, you don't want it too crispy. Soft is better. You can heat the falafel at the same time.

Spread the flatbread with red pepper spread.

Top with lettuce or salad leaves.

Add the tomato slices, cucumber, slices, beets and falafel.

Drizzle with tahini dressing.

You can add some crumbled vegan feta, but this is optional. Optional but delicious)

Have a napkin at the ready, hold tight and tuck in!
Notes
You can replace the red pepper spread with

olive tapenade
pesto
red pesto
tomato puree
hummus

You can use homemade or shop-bought falafel
Skip the feta to reduce calories
Nutrition
Serving:
1
wrap
Calories:
451
kcal
Carbohydrates:
58
g
Protein:
15
g
Fat:
14
g
Saturated Fat:
2
g
Polyunsaturated Fat:
4
g
Monounsaturated Fat:
3
g
Cholesterol:
0.3
mg
Sodium:
363
mg
Potassium:
1047
mg
Fiber:
14
g
Sugar:
17
g
Vitamin A:
5723
IU
Vitamin C:
25
mg
Calcium:
114
mg
Iron:
3
mg