This super creamy and light vegan whipped feta is flavoured with fresh lemon and herbs. Use it as a tasty dip or sandwich spread.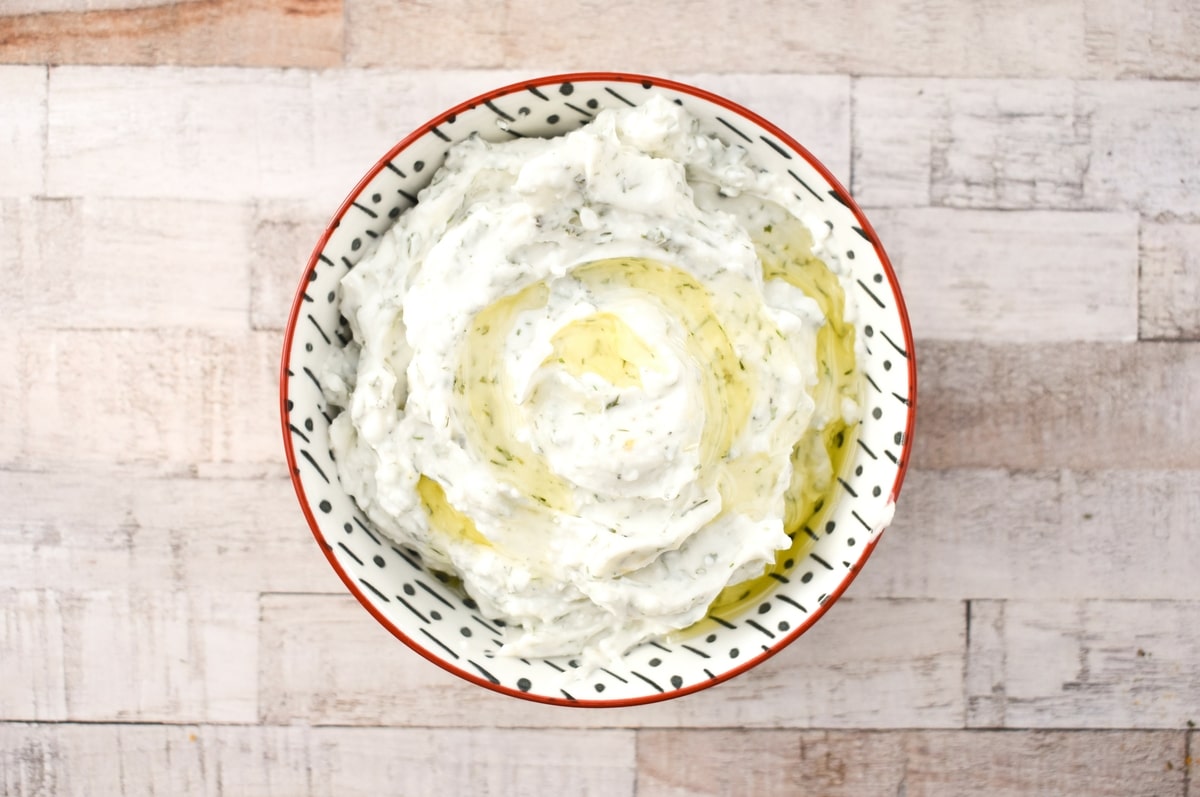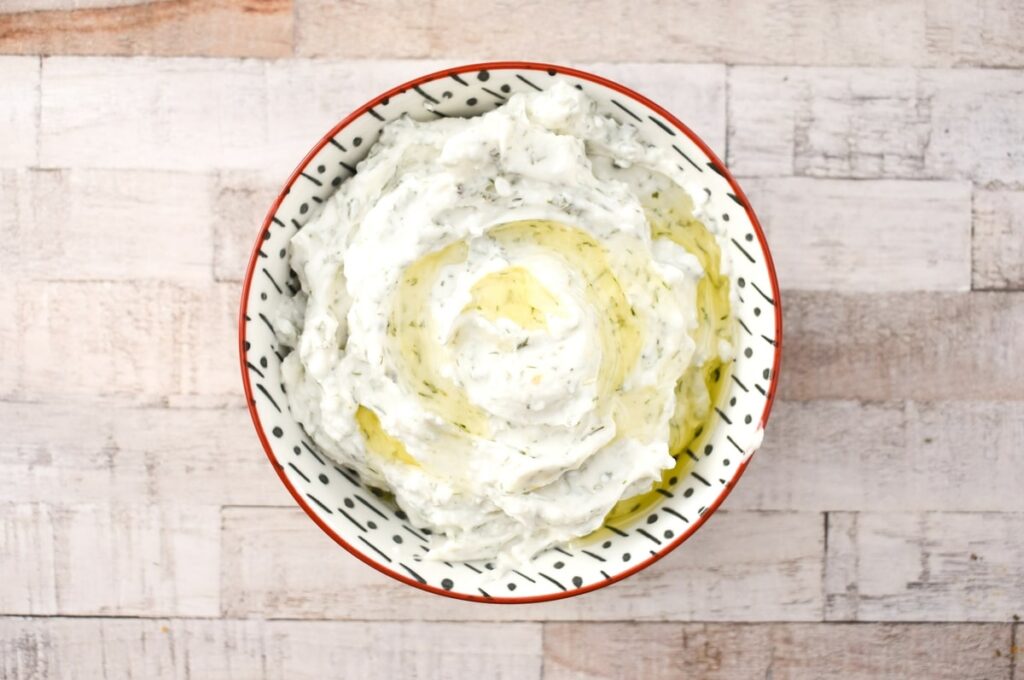 Whipping feta is simple to do and gives it a completely different texture.
Feta is great served crumbled over salads and pasta, but whip it and it turns creamy and unctuous.
Whip it and you have the opportunity to add different flavours and change it up every time.
Jump to:
🧀 Vegan feta cheese
There are lots of brands doing their own vegan feta now, including supermarkets.
Most of it stands up well to the original dairy feta in terms of the salty flavour and creamy texture that crumbles well.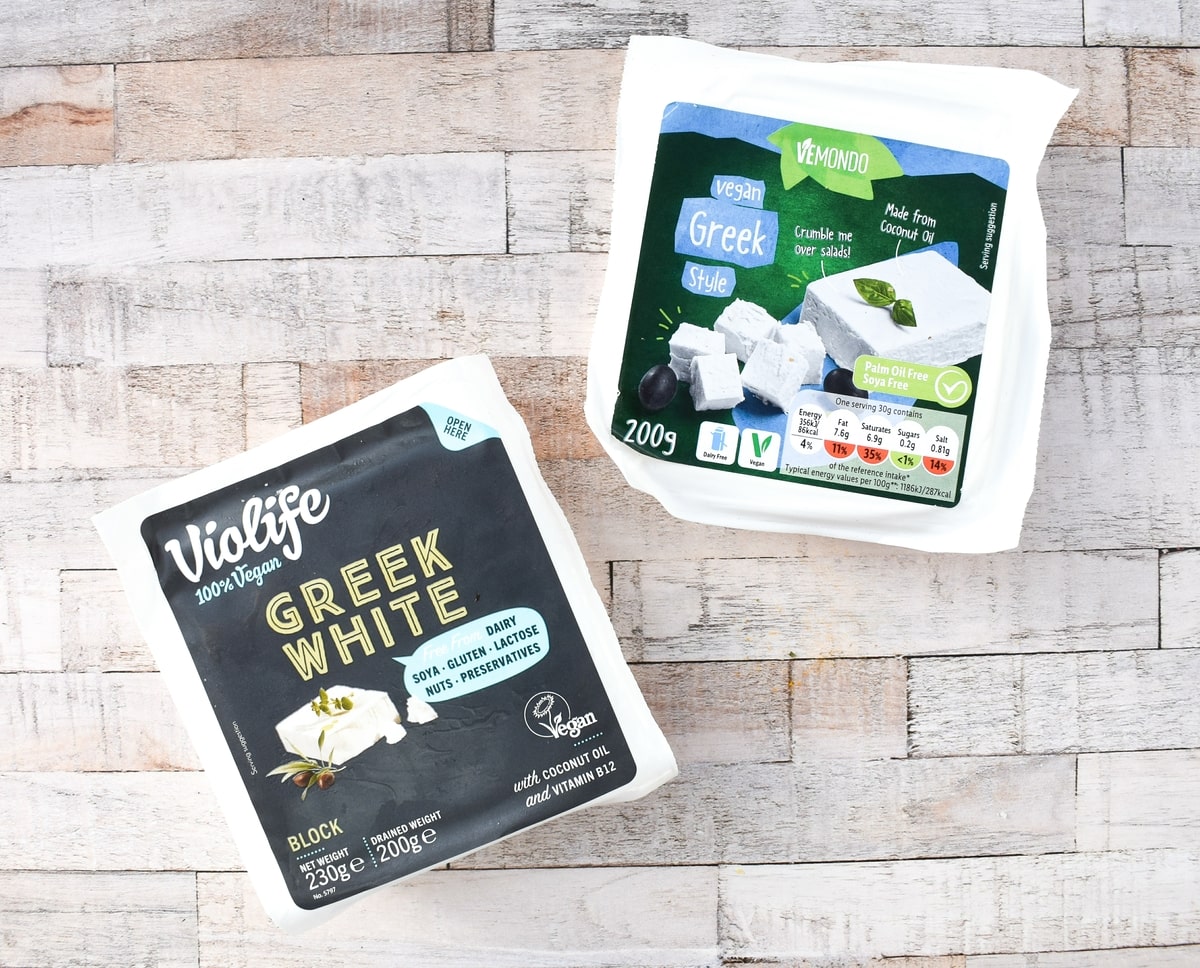 It's gorgeous crumbled over a salad, over freshly cooked pasta and it's also good crumbled over stews.
Unfortunately, it isn't a good option to add to a tart, or pizza, as when cooked at a high temperature it just turns into an oil.
Disappointing, but just one of those things.
Just enjoy it for what it does well.
🥛 How to whip feta cheese
Feta cheese is super simple to whip in a blender or food processor.
To give it that creamy texture, add either vegan milk or vegan yoghurt to thin it slightly.
You can also add herbs and spices.
🥫 Fresh or dried herbs?
You may wonder if fresh herbs or dried herbs are better for vegan whipped feta.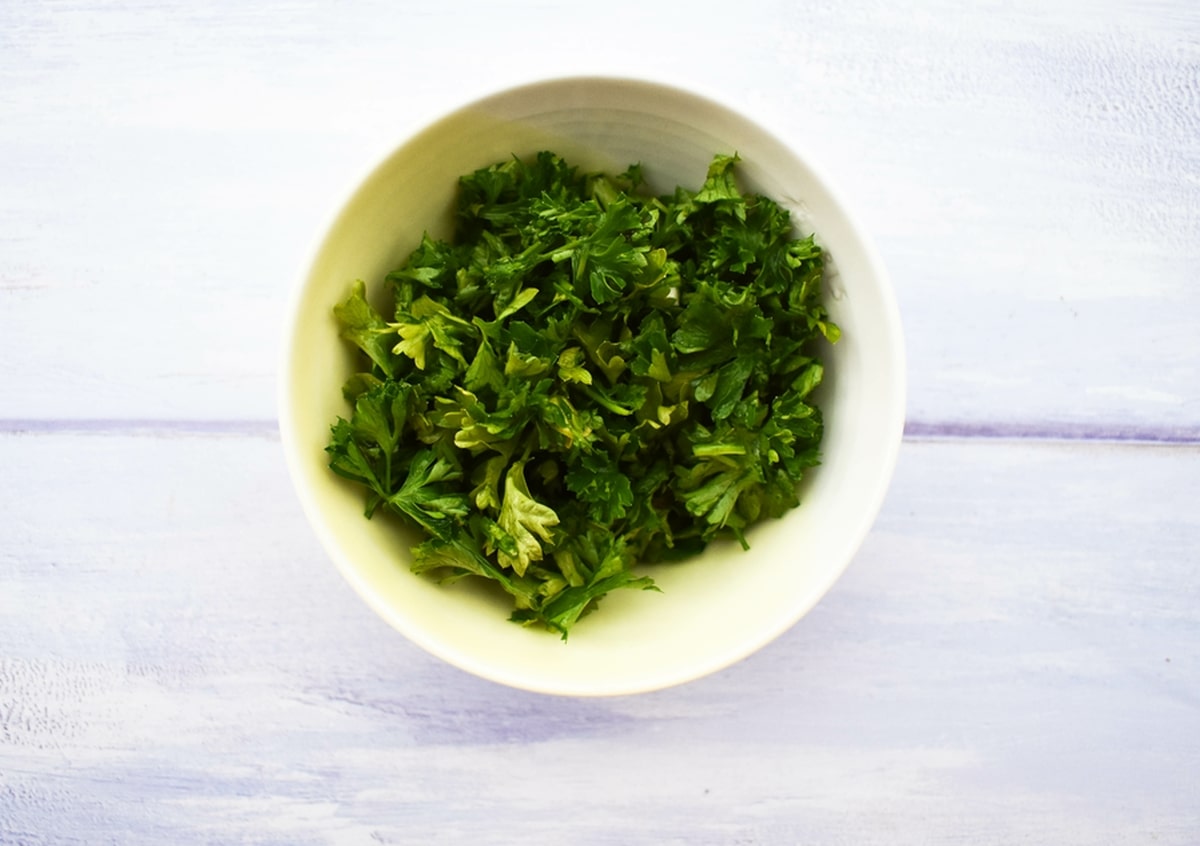 You can actually use fresh or dried herbs when flavouring dairy-free whipped feta cheese.
In the summer I would have some fresh parsley and dill growing in pots, so I just snip some when I need it, but in the winter, I tend to use dried herbs more.
Depending on the recipe of course.
This is one of those recipes where dried herbs will work fine.
🍋 How lemony to go
Just how lemony do you want your whipped feta?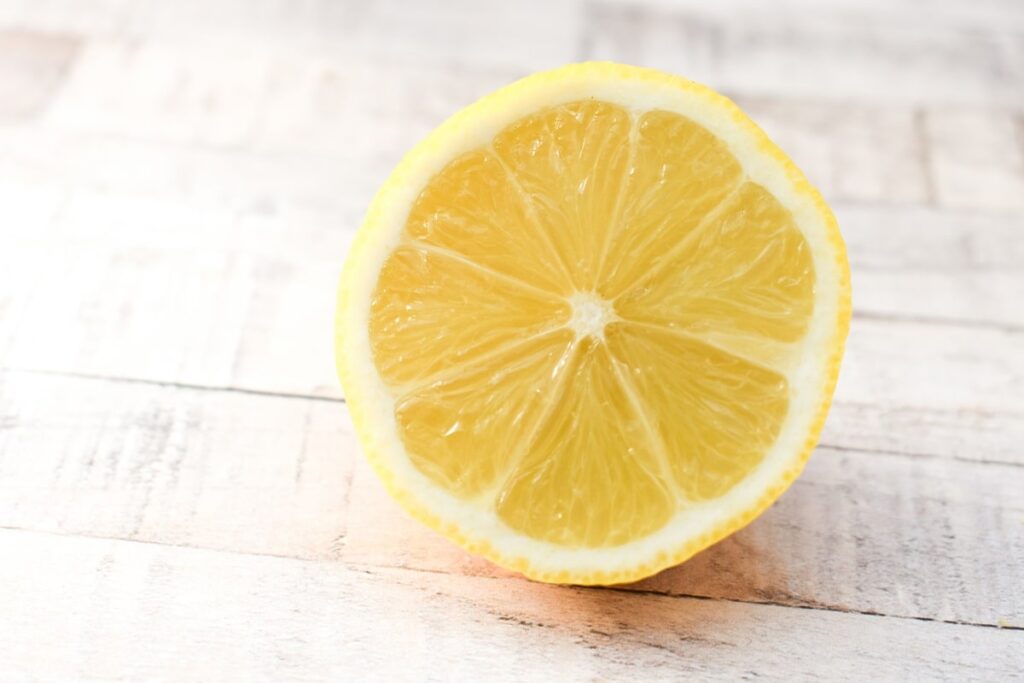 It's not essential to add lemon juice when making whipped feta, but it does give it a wonderful flavour.
The saltiness of the feta, the creamy texture then a zing of lemon.
If you don't like lemon, use some plant-based milk instead, but if you do like lemon flavour added to dips, them add some freshly squeezed lemon juice.
For an extra zing, add some lemon zest too.
🥛 Vegan Greek yoghurt
I used vegan Greek yoghurt in this feta dip.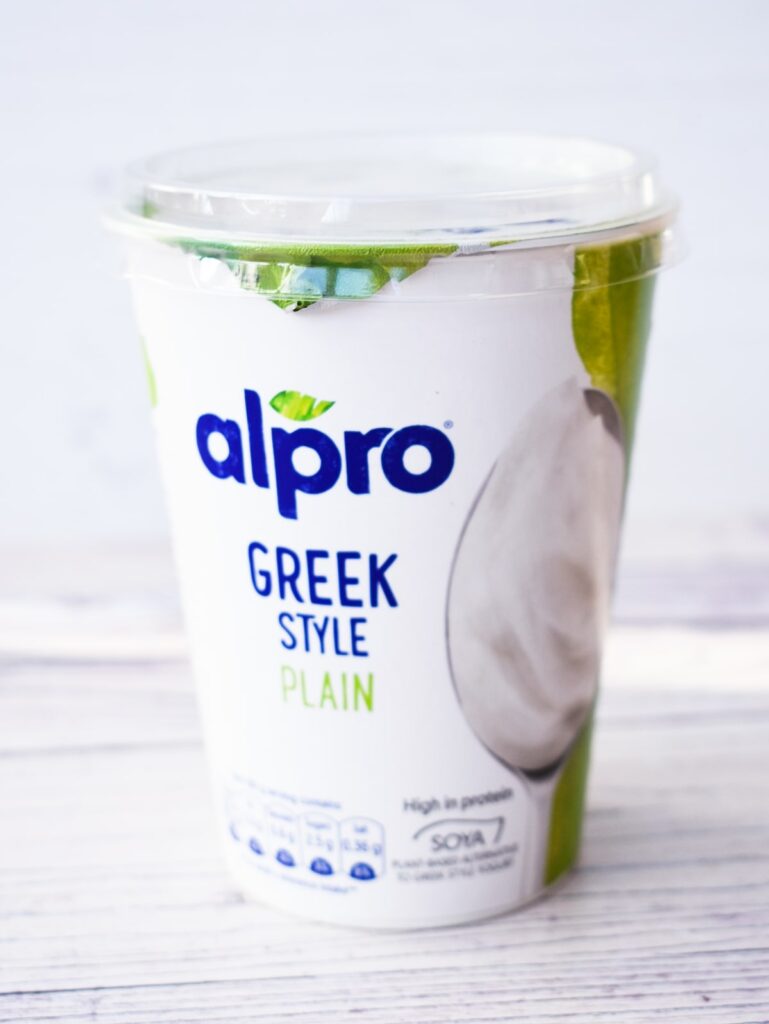 Yoghurt gives another layer of tang to this creamy dip.
It can be replaced with plant-based milk, but just don't add as much milk as you would yoghurt, as you want the whipped feta to be airy and light and not wet.
🌶 Flavour variations for vegan whipped feta
Here are a few flavours you can add to whipped feta.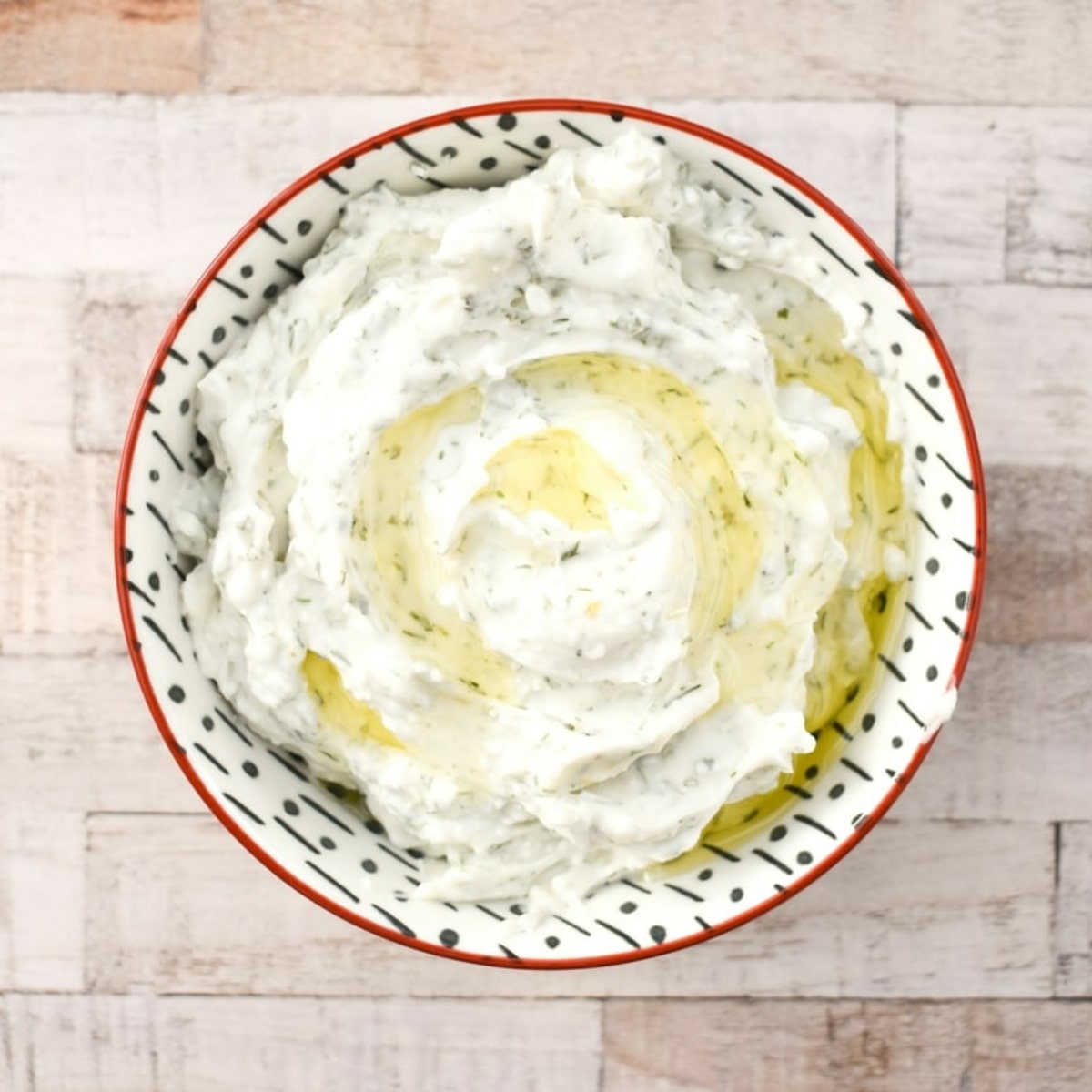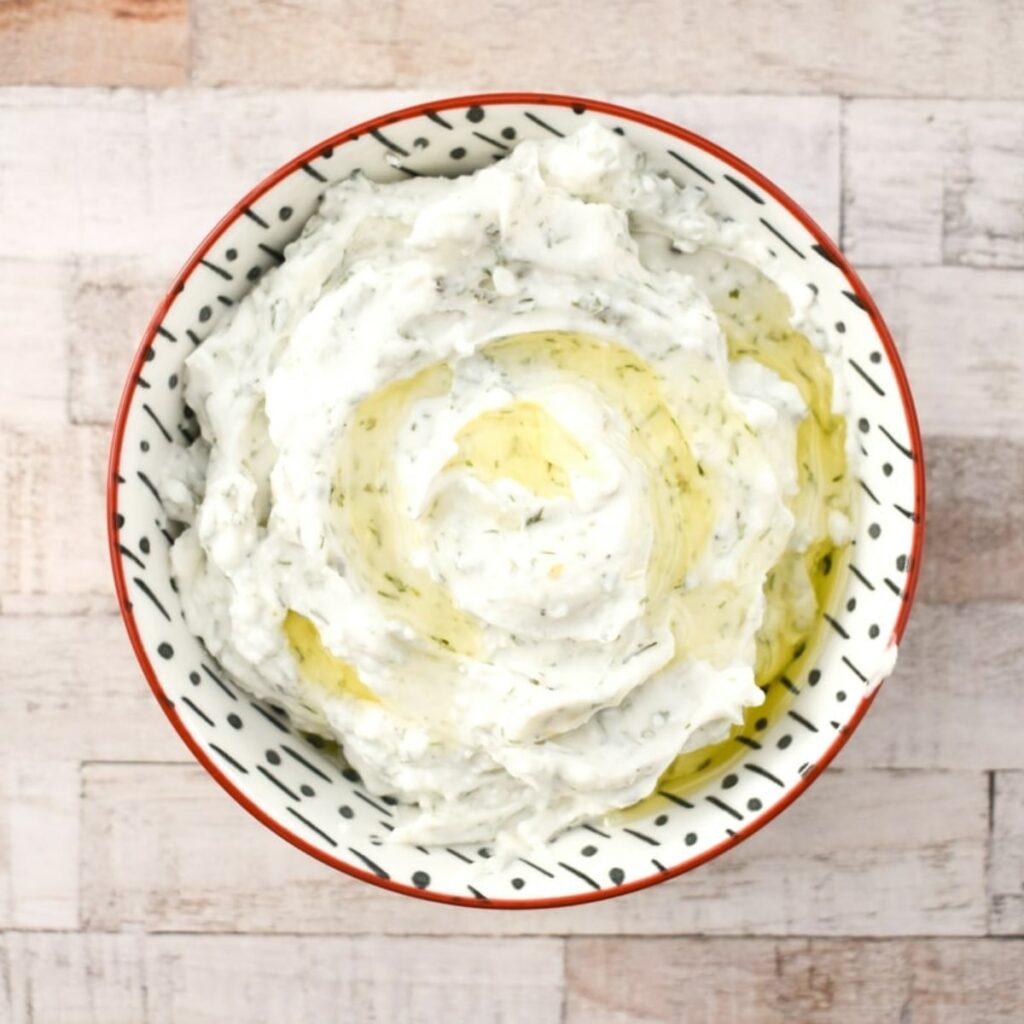 Just don't add too many at once. Keep it simple for the best flavour.
Herbs - try parsley, dill, chives or basil (fresh or dried)
Chilli - add some heat with chilli flakes, fresh chilli or a splash of hot sauce
Citrus - add some fresh lemon, orange, lime or grapefruit juice.
Seasoning - try adding this amazing easy homemade pizza seasoning
🥯 How to serve vegan whipped feta
Here are a few ideas for serving vegan whipped feta. There are so many ways to use this versatile vegan feta cheese recipe.
Bagel - serve thickly on a toasted bagel
Dip - serve with crunchy veg sticks, bread sticks or crisps (chips)
Dunk - chips or potato wedges in this creamy dip
Salad Dressing - add a little more vegan yoghurt or milk to thin it a little and serve as a salad dressing with a warm roast vegetable salad
Baked Potato - serve this creamy whipped dairy-free feta heaped on a baked potato
Sandwich or Wrap - serve a thick layer in a sandwich or wrap with beetroot and salad
Crackers - serve on crackers
Pizza - serve with pizza so you can dunk your crusts
Burger - serve a generous dollop on your burger.
Spaghetti - mix into freshly cooked spaghetti and top with grated vegan style parmesan.
Farinata - also known as socca, a chickpea-based flatbread.
⏲️ How long will vegan whipped feta keep?
Whipped feta can be kept in an airtight container in the fridge for 4-5 days.
It may separate slightly as it sits, you may need to give it a bit of a whip with a fork or whisk.
I haven't tried freezing this one, as I make it fresh to use, so I won't recommend that.
🥣 More vegan dips to try
Here are a few more easy vegan dips for you to try.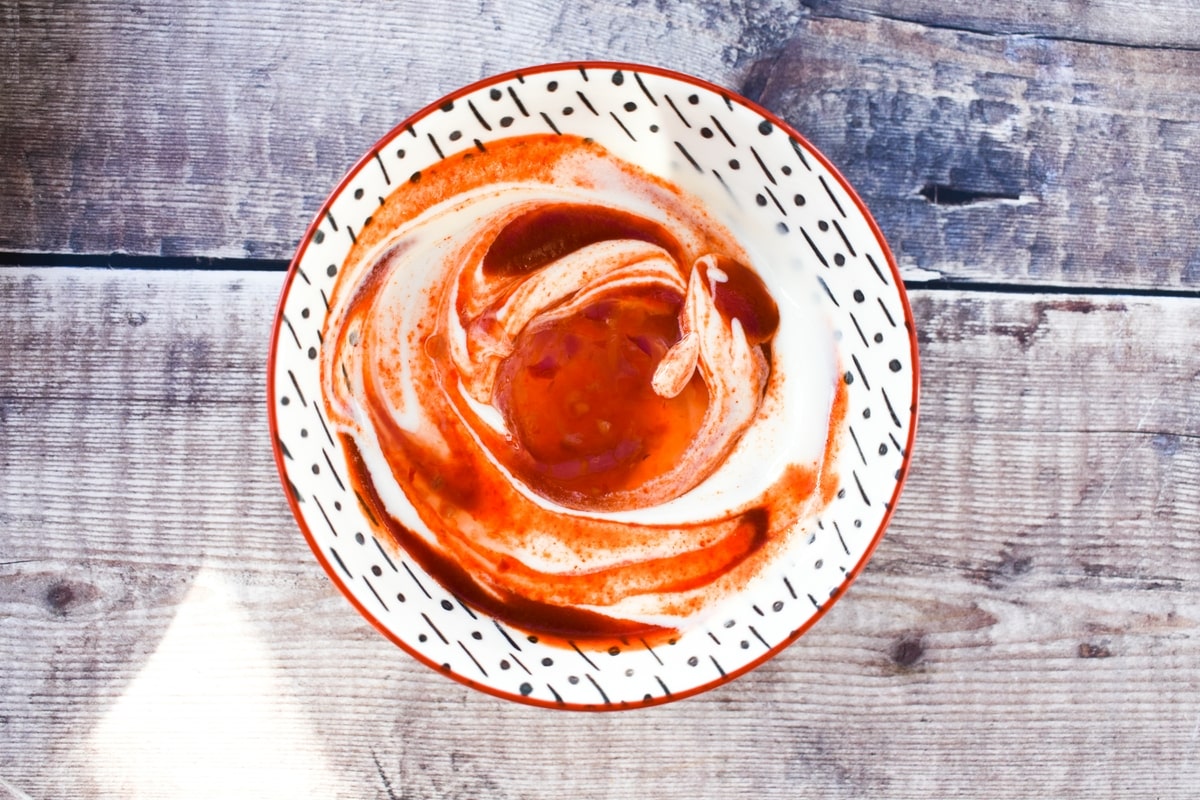 📋 Want new recipes delivered to your inbox?
Sign up for my Vegan Lunch Box newsletter and I'll send the latest recipe straight to your inbox as soon as it is published.
Also, sign up for my Tinned Tomatoes newsletter for a selection of recipes delivered to your inbox each week or sign up for my email updates and don't miss out on the latest recipe.
Check your spam folder they don't arrive, I share a new recipe on each of my blogs every week.
Pin it for later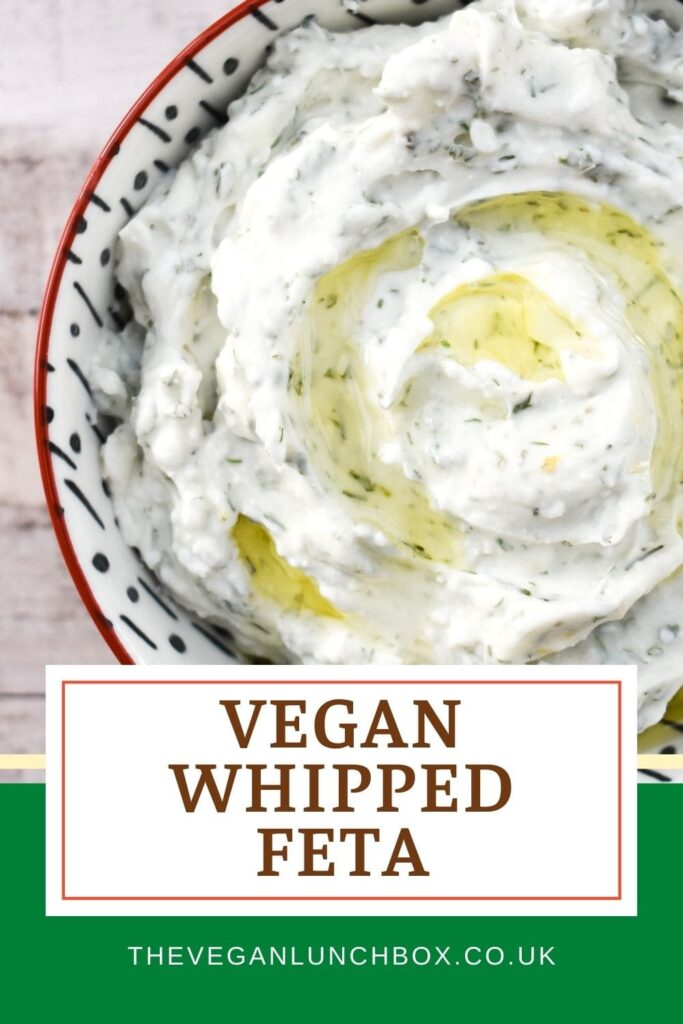 Follow me on Pinterest, Facebook, Twitter and Instagram.
🥦 Living on the Veg
Once you've signed up for my newsletters and followed me on social media, why not join my Facebook group Living on the Veg?
It's a very friendly community with lots of recipes and chat. I'm in there every day chatting. It's such a nice place to spend time.
🧾 How to make vegan whipped feta
Step-by-step photos. Keep scrolling for the full printable recipe (with full ingredient list and nutritional info).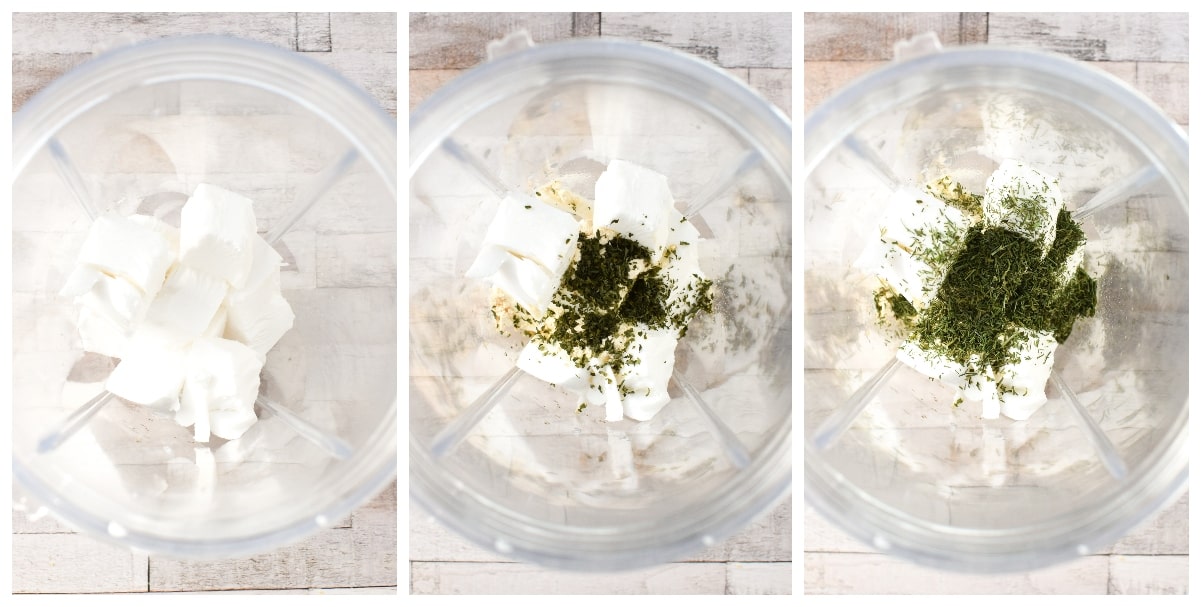 Step 1
Add the vegan feta, garlic powder and dried or fresh herbs to a food processor or blender.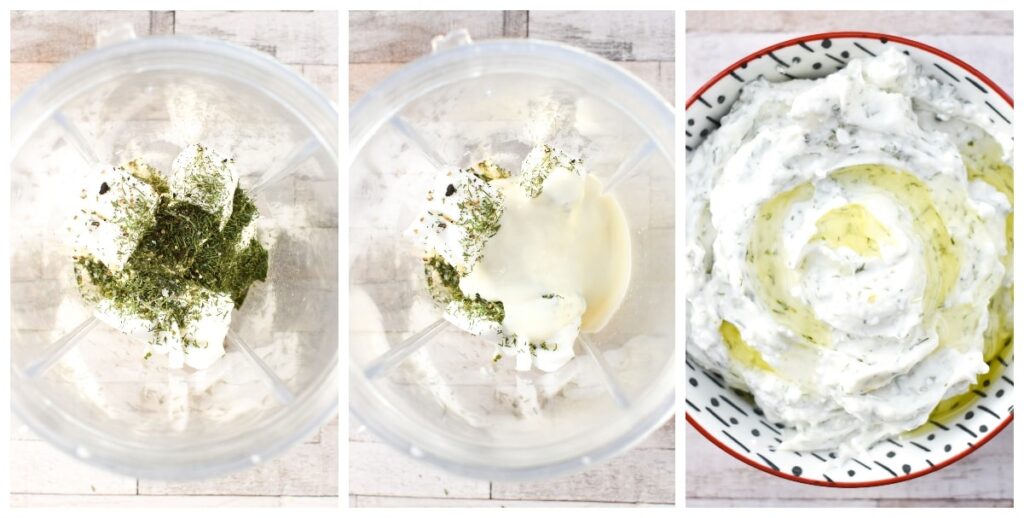 Step 2
Add salt and pepper to season.
Now add lemon juice and yoghurt, then blend until light, creamy and smooth.
Taste to check the seasoning and serve.
Enjoy!
📖 Recipe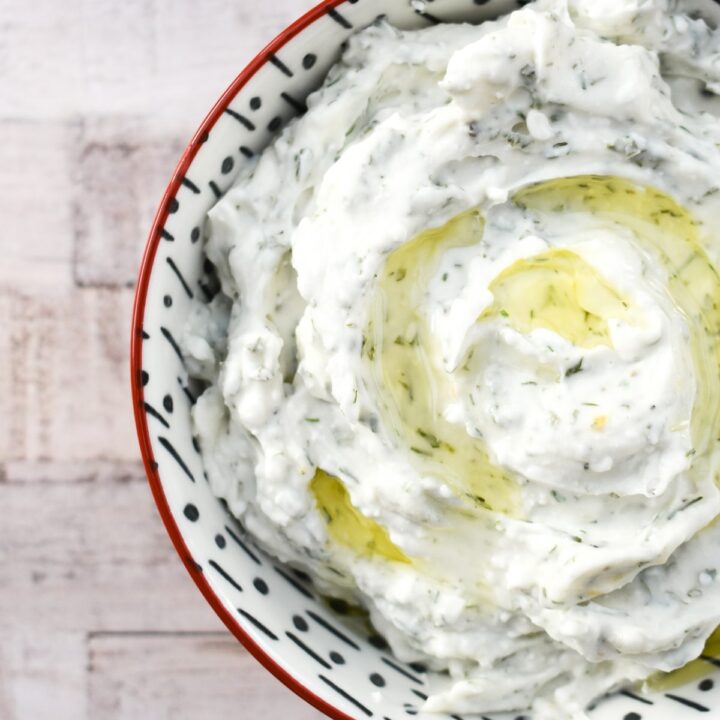 Vegan Whipped Feta with Lemon & Herbs
This super creamy and light vegan whipped feta is flavoured with fresh lemon and herbs. Use it as a tasty dip or sandwich spread.
Ingredients
200

g

vegan feta

2

tablespoons

lemon juice

3

teaspoons

garlic powder

2

teaspoons

dried dill

or fresh dill, chopped

2

teaspoons

dried parsley

or fresh parsley, chopped

4

tablespoons

vegan Greek yoghurt

or plain yoghurt

pinch

salt and pepper
Instructions
Add all the ingredients to a food processor or blender and blend until smooth and creamy.

Taste to check the seasoning and add more salt and pepper if you think it needs it.
Notes
You can use plant-based milk instead of yoghurt but add less.
To make this dip into a dressing, add some plant-based milk.
You can keep this dip in an airtight tub in the fridge for 4-5 days. If it separates, give it a whisk.
Nutrition
Serving:
1
portion
Calories:
85
kcal
Carbohydrates:
5
g
Protein:
8
g
Fat:
4
g
Saturated Fat:
2
g
Polyunsaturated Fat:
1
g
Monounsaturated Fat:
1
g
Cholesterol:
18
mg
Sodium:
301
mg
Potassium:
35
mg
Fiber:
1
g
Sugar:
2
g
Vitamin A:
20
IU
Vitamin C:
3
mg
Calcium:
21
mg
Iron:
1
mg